It isn't just about romantic relationships, though these are the most obvious examples. Opposites attract, and often thrive. Consider the couples you know – their physical or behavioral differences. Their widely divergent backgrounds.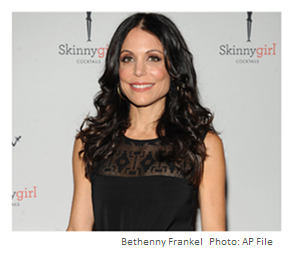 Now think about the facets of your own personality that you like the most, along with the traits you love in others and might like to possess. Are there inconsistencies in the mix? Outright contradictions?
What about your children? How many of us have marveled at how different our kids are – born of the same two parents, and raised in the same environment?
Opposites attract

In the middle of the night I was running through Part 3 of the Real Housewives of New York Reunion. I thought about the dramatically different personalities among the New York Housewives, the men they choose as partners, and the bearing this has – or will – on their parenting.
I also thought about my own life choices – the individuals I am drawn to, and the varying tastes and traits that govern my daily experience. I adore opposites; they offer  us excitement as well as balance: extroverts may seek introverts, tall men may gravitate toward short women, the insecure may be at ease with the confident, and so on.
Parenting Type A and Type B kids

Opposites create energizing tension, yet they startle us when we see them emerge in our children. But if opposites attract (and we marry them), are those traits really so baffling?
My own sons, now teens, couldn't be more different when it comes to aptitudes, attitudes, personalities, and their responses to certain of life's events. One is a Type A personality (as am I), and the other, Type B (like their father).
Talk about challenging! Parenting my Type A is easier for me; I recognize myself, and guide accordingly. My Type B child is more laid back (making him low maintenance), yet harder to figure out because our personalities are so different.
And when you look at your own family dynamics? Do you see the results of "opposites attract?"
The Real Housewives of New York Couples
My thoughts on Part 3 of the Real Housewives of New York Reunion aren't the usual impressions of who said what, did what, or wore what. And you already got my assessments on Parts 1 and 2. Last night was something else; I had a flash of each of these women in their similarities and differences. I thought about the husbands and lovers who (seem to) balance them.
Could Jill and Bobby Zarin be any more different? And yet they appear to complement each other in critical ways. Bethenny and Jason? Ramona and Mario? Likewise. Have these relationships endured and flourished?
As for the two established marriages, it would appear so, though of course we have no idea what goes on behind closed doors. Let's hope the newest of these duos will find their differences compatible for the long haul.
What about the New York housewives as parents?
Real Housewives (and Husbands) as Parents
How many fights that we never see take place over what's best for the kids? Over value systems or logistics? Inclusion in the spotlight, or not?
Watching the fireworks throughout the Reunion and this season, I wondered about mothering styles, and reality-related parenting choices.
Newbie Sonja Morgan made it clear she has purposely kept her daughter off camera.
Alex and Simon seem to spend as much time as possible actively parenting their two little boys.
Ramona has included her daughter in a consistent and respectfully "light" fashion. (Don't we love Avery's level-headedness?)
As for the Countess, her two teens are only incidentally included. Likewise, Kelly's two daughters (all pancake and Playboy scenes aside).
Jill's daughter, Ally, has been a pleasure to watch, though we've seen less of her lately.
In each case, as we hit the teenage years, "less" seems normal. What teenager wants to be seen with his or her parents under any circumstances?
Bethenny is a brand new mom, still in the wonderment and adoration stage. It will be interesting to see how her parenting evolves, and what is offered to the public eye.
As I watch these women behave (often badly), I can't help but think that they're all protective mothers. We've gotten a peek at varying parenting styles, and we may be relieved to see that they have husbands or (presumably) paid help to assist.
Parenting in the Public Eye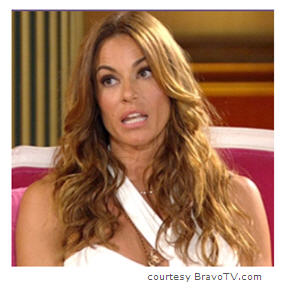 I'd like to believe that parenting brings out the best in most of us. It's difficult enough raising children. How hard must it be with the constant scrutiny of the press?
Thankfully, while "money can't buy you class," it can pay for qualified child care. Luann's former housekeeper, Rosie, comes to mind. And while we truly don't know what's going on with these Reality TV kids, I'd like to believe that they're all doing well despite the unreality of cameras rolling on their parents' lives.
However opposite their issues, personalities, and belief systems, the New York housewives all appear to be caring parents. That hasn't stopped me from asking myself what their kids must think of "Mom's behavior," most recently, relative to Kelly Bensimon.
Real Life
Then I remind myself that my sons have witnessed plenty of ups and downs over the years – the rugged, ragged reality of single parenting, without the assets or assistance that comes with affluence.
However many conflicting forces define us and attract us, good parents pay attention to what children need, as they reflect us, react to us, and move away from us. They will ultimately carve out their own futures, no doubt filled with opposites that we recognize and others that we don't. Opposites that suit them.