Good gifts
Digital SLRs. Flat panel TVs. Exotic watches. Cordless drills, wrench sets, any kind of tools. Grills, golf clubs, silk ties. These are good gifts, aren't they? Maybe even fabulous gifts?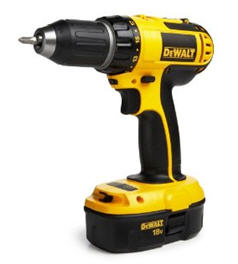 This used to be the lexicon of my month of June – whatever the latest and greatest gifts might be – for the father of my children, the man for whom I adored buying clothes and gadgets, and he was genuinely delighted to be on the receiving end of such tangible signs of my affection.
I was always generous in my giving. It took years for me to realize that I was too generous in my giving.
Better gifts
Better still was the attention that was lavished on any holiday occasion. A birthday. Christmas. I would make a special meal. Gifts were both practical and whimsical, to make him laugh.
Before our break and since, I have never ceased reminding my children to dish up something in their dad's honor on the requisite occasions – a purchase I would make, and they would sign their names to. Or, far superior – whatever their little hands might come up with – a homemade card, a construction out of clay. What parent doesn't cherish something crafted of tiny fingers and big hearts?
Better still, at last, is the lessening need for me to think about those days. The years of inequities in giving and taking. My own insistence on reminding my boys to remember their father, even after an acrimonious split. Kids will forget; I provided correct dates and necessary instigation, though at times I wonder why I did so except that it felt like the right thing. Finally, I can let go of that "right thing." They are old enough to remember and forget what they choose, and this feels better. For me.
Best gifts
While it's wonderful to give (for those of us who are givers), and wonderful to receive (for all of us?), the best gifts are often intangibles.
In my life, the best gifts have been experiences, and time. A beautiful watch may convince us that we are masters of our minutes, but no object is a match for moments shared. Like anyone, I love to commemorate an event or day with some small treasure, but more often it will be a cherished snapshot, a letter or card, notes I've penned in journals when I've been happy.
Father's Day
As Father's Day approaches, I no longer think about my ex, or the need to remind my sons to call if they don't have plans to see him.
This day is about my own dad, gone more than 20 years, and deeply missed. This day is about the gift of the last afternoon we spent together – Father's Day – out of town and lunching with my grandfather.
It was the best day. My dad, relaxed. My grandfather, happy to have us visit. I can still smell the boxwoods in the garden, hear the screen porch door as it creaks closed, feel my father's arm around me as we smile and pose for a quick Polaroid. A picture I still have, that means the world to me.

Big Little Wolf's Daily Plate of Crazy