It's Saturday morning. I'm sipping coffee in the living room. Pouting. Glaring at two red chairs heaped with files and books and mail. I'm trying to will the mess away. So far, not so good. . .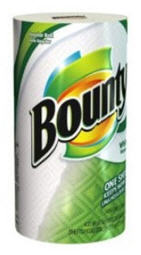 Nearby is an 8-pack of paper towels, a 12-pack of toilet paper, along with my sandals, my kid's flip flops, his portfolio filled with sketches, and piles of papers, cables, and clothes. Some are mine, and some are my sons' – leftovers from packing pandemonium a few week's back. Not only do I have to clean my closets; apparently, I actually inhabit one.
In-habit, indeed. We grow accustomed to almost anything, don't we? I've become inured to mess in a lifestyle of coloring outside the lines. And I'm fine with it, generally. Until something tips the scales and I can't think clearly. I can't work effectively. I leave the house to get things done.
I won't say I was ever fastidious when it comes to my surroundings. But nor did I live in chaos. Part clutter, part organization. That was my style. And when I had kids, it all changed.
Bookshelves, pantry, and everything else
My bookshelves? They're reasonable. Overfilled, but I can see what I have, and access it. I admit to two bookshelves in my bedroom which are currently obstructed by stacks of larger texts, files, and clean clothing. Okay. I'm amending my statement. Most of the shelves containing my beloved tomes are in a reasonable state.
Pantry? Check. Neat as a pin, thanks to an incident when both my sons were taken over by pod people, and cleaned it out. The kitchen? A conundrum. Little storage, crowded counters, I can't reach the cabinetry that exists, but it could be worse.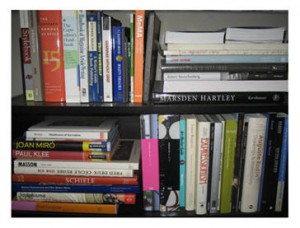 But everything else?
Hopeless. My home office. The dining table. The infamous living room chairs. The floors. And each time I dig in and begin to make progress, two days later, you'd never know it. I'm back to feeling like I live in a closet, also known as a very small house.
Blame mess on kids?
Suffice it to say, years of a full time job, full time parenting, and not much assistance in the pick-up-and-scrub department – things get out of hand. The longer it goes on, the faster it all snowballs until organizing attempts become overwhelming.
We know that parenthood is a jumble of too much to do and too little time; we're experts at spontaneous reshuffling of the tasks to take precedence. Full-time single parenthood, on a budget? Even more so. But many single parents manage organized lives, clean houses, table tops they can find. Why can't I be one of those people?
Reasons, excuses, priorities, laundry

I have a (potentially) charming home. The walls are lined with provocative art, and I have comfy chairs to seat interesting people. It's a welcoming environment, in theory, though right now, it's hazardous to my (mental) health.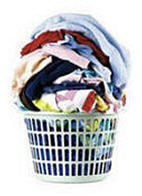 I'll admit things spun out of control following a car accident several years back, and long months during which my arms didn't work too well. At a certain point, I was so far behind, I gave up. I saw no solution, short of hiring a crane, a dumpster, and laborers for the heavy lifting.
Or am I making excuses? If I wanted it badly enough, wouldn't I find a way? Is it a matter of priorities after all? That for me, with limited time and energy, "living" trumps an organized environment?
Small home, no storage
It's really not as simple as throwing things out. There are boxes from my mother's passing. Important papers and files. It all requires time and emotional energy to sift through. But I find myself precariously poised at that tenuous tipping point – again. My creative juices are drying up, and my patience is disappearing faster than my bone density. I dream of calling in cleaning consultants and de-cluttering dynamos. Whatever it takes to come up with solutions for small space storage dramas.
Any volunteers? I do have a guestroom. It's the one and only storage closet, remember?
Are you a neat freak, or a bit of a mess?
Is it ever possible to have a clean home with kids around?
Any creative small home storage ideas to share?

Big Little Wolf's Daily Plate of Crazy