Do you have an anniversary coming up? A big day to celebrate? Are you expecting jewelry, lavish gifts, a surprise getaway? A luscious slice of cake?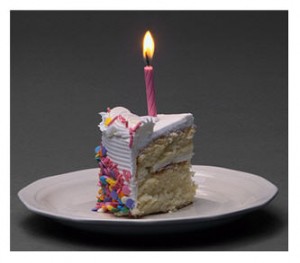 In my fantasy life, I am the delirious recipient of a glittering piece of jewelry to commemorate the day – nothing garish, mind you. A few carats will do nicely – and make that no-conflict diamonds, please, to grace my little lobes. Or, the perfect strand of pearls. Sparkling ruby slippers also work, or at the very least, ruby red soles on 100 millimeter French heels.
Of course, in my real world, I celebrate anniversaries differently. Quietly, yet fully aware that special moments deserve recognition.

Celebrate with jewelry
I confess. I have fine jewelry that recalls important events and anniversaries. Like most women, I consider jewelry a welcome way to mark a milestone. I don't require extravagance (though I won't say no); and diamonds are a classic. But I have been known to prefer unusual pieces of jewelry that are handcrafted and tell a story. 
I often wear a gold metallic cuff purchased in Paris more than 20 years ago. I feel good in it – strong and confident. I am wearing it today. From time to time I wear small silver earrings with tiny gemstones, also from a period in Paris. Or larger earrings, boldly geometric. They remind me of being in love, in a city I adore. I wear them, and smile.
Wedding anniversaries and birthdays



There are many traditions for gifts and celebrations when it comes to wedding anniversaries and birthdays. I've rarely followed any of them.  Anniversaries were generally subdued affairs – a simple dinner at a nice restaurant.
But birthdays in our home involve gifts of the heart: balloons, homemade cards, cake baked and shared in our cozy kitchen. Always, time spent together. These traditions are the hallmark of our family, and I treasure them.
How not to celebrate an anniversary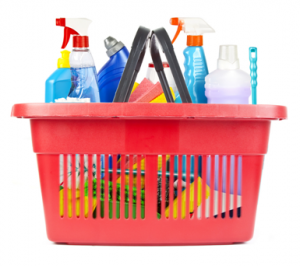 Of course there are unforgettable gifts that no wise man would ever offer to a woman on the occasion of a wedding anniversary, birthday, or other significant event. For example –
Wilted flowers from the supermarket
Spa certificate for laser hair removal
Dust Busters, Shop-Vacs, Minwax
Cleaning products of any sort
Surely, I needn't elaborate.
Special celebrations
Just before I hit one of those "big" birthdays that cause most women to take a Prozac – or a lover – I squeezed enough out of the budget for a trip abroad. I gave myself several days in a charming, brightly decorated hotel on the French Riviera. Traveling alone as a woman has never been an issue for me; I was utterly content. I ate extraordinary meals, wandered streets and beaches I hadn't seen in 30 years, and chatted in French with the concierge.
It was a voyage of celebration, a touchstone, a private experience of accepting time's passage, and feeling wonderful, exactly as I was.
Occasions of personal accomplishment



Many occasions warrant recognition. Personal accomplishment may come in the form of a new job, earning a coveted prize, or crossing the finish line in a grueling marathon.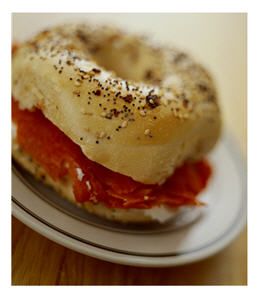 We also celebrate anniversaries of survival: a year since a health scare, a painful breakup, or other profound loss.
Some of us celebrate our commitments to ourselves. Those achievements can be very sweet, even when they consist of seemingly simple goals.
One year anniversary
Today, I celebrate daily discipline –  my one year anniversary of a promise made and a promise kept to myself, a celebration of knowing exactly who I am, and discovering who I am.
Through illness and sleeplessness, through background battles and technology troubles. With a little help from my friends.
Today, my Daily Plate of Crazy is officially one year old. I will indulge with a bagel instead of cake, coffee instead of champagne, my laptop as usual rather than jewelry or travel. I will cherish the gift of connection, and equally, the gift of new challenges.
One year ago I wondered if this sort of writing would be "so much pasta" – temporarily filling, but ultimately unsatisfying.
I have my answer.