Snippets of stream of consciousness. On marriage, parenting, divorce and what may come after.
94: First Waking all over the Planet X Two
The alarm cracks my belly open like a giant jeweled watermelon fallen from the Great Wall, released blankly of angelic arms, sheepish grins. Ah, these cotton eyes open wide, spiteful and wondrous.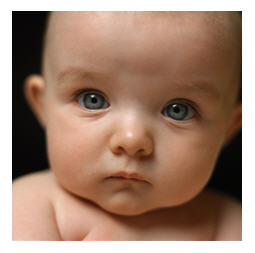 I marvel at the clamor and collaboration, the destruction heeding no higher power, the nerves jangled raw like scuttled red fish and now small creatures screaming. It is another soft, worn yarn of accident, the furry underside of morning tongue.
Oh why can't I move, meteoric, from the deep clean caverns of dreaming? Why can't I raise the glass rousing, without loon fingers and spindly-legged brain like parts blown in from Earth's four corners?
– – – – –
Bobbing and weaving to regain perspective, professional boxers get the chance to take a fall, and stay down. Cheeks are eclipsed. Limbs are splintered. Wading muddy through their own blood, they leave the ring. Even winless, someone else cleans up.
Why is it that defeat waits for them with a fistful of consolation green and a thick gray mop's capacity for soaking up mess? Ah, yes. This is our new age of we who flail like street brawlers. Guise of pretty face. Cracking bones. We lick our wounds scratchy, celebrate small victories, vacuum up hurts. We seek lost treasures: bulging blue marbles on honed trajectories. Hair balls. Cat's eyes.
– – – – –
These aliens twist and tumble with grace while nearby the father sleeps, holding title in his own container. I am only the contender. See? He does not stir. Light and sound refuse to penetrate. Observe: his muscles tighten then release inside his own airy place pleasing, where coffee brews itself, thighs don't sweat, and breasts serve as ladies-in-waiting.
Any other snail organ wormy bits of nasty life business – kindly readdress yourselves neatly! That's it. One, two, three and exit stage left. Surely, at the faraway edge of this universe where life is disconnected I am not expected to play the lone god forever, hapless, and holding court?
* * * * *
97: The Hearth
Picture me home in the white tile kitchen, weeping over burned stew. Not so easy to burn stew, but I can. Most often in the clattering of heathen feet, the anger of weathering fatigue, the sameness, hour by hour and no upturn in sight. I am swallowing coals, swallowing coals, swallowing coals, to keep the peace.
Picture me home in the red bedroom, wailing, flung from the bay where I thought I was safe, deprived of ropes, left to wobbly troubles and embryos of my accountability. I sightsee through other times and lost towns: lingering plagues, canals resigned to commerce and blackened fish.
Picture me home in the mossy attic, the drone of drizzling overhead, malnourished by webs and spittle, choked by sifting slat-lit air swept up into platitudes of nothing much but motherhood, dear. There are rancorous gallstones, smothering pendulous snow packed breasts, and still the desire for another siege. Steely. Battling.
Picture me home, dead in a black box, not long. It could burn, but it will not. Instead, we brew and baste, preserve and protect the good, scorch the orphaned edges of the young-at-heart. The juicy center simmers then reduces over the flame. It is all too fast. I am burned again.
Picture me home – somewhere golden, oil gleaming, in a body I can chant and trill like a silken bird, a body that comes to my calming call, a body that soars and flutters on the soprano's breeze. This is the flesh I own away from conspiring eyes, literate and holy, left to my own rosy-raw conclusions.
* * * * *
99: Draped
Fresh from the bath, my towel falls to the floor, wanting what I imagined we used to have.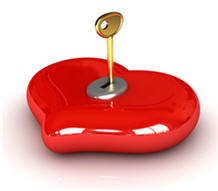 Your back is turned. You survey your face in the mirror, water running into your sink. You could see me if you chose, but you neither glance nor flinch.
I reach to drape myself in white cloth, to cover whatever might have been, to move across the threshold.
* * * * *
01: Contracts, Crimes, Contracts
The unspoken offer is not an offer. The unspoken acceptance is not acceptance. Payment was taken, and not given in consideration. Does this mean there is no contract after all?
Nail and tongue tangle in crimes too minute for precision of penal code. What are these sections and subsections, paragraphs and points where I still labor to read between the lines and find no loopholes?
I am legally blind, where justice has left me. Resigned to petty thievery and grand larceny. Resigned to poverty of a different sort.
The overzealous beggar surpasses his appetites. Once, he was driven by survival. Now, he devours his own with relish – fingertips, knuckles, palm, wrist, forearm. Seed.
Murder seems too strong a term while the victim still stands though it feels apt. I may ransack references for proper definitions of killing off light.
It's only dissolution of a contract, I tell myself. I wish for softer synonyms in a lexicon of life's rhythms.
* * * * *
02: Divorcing
My boys laugh. An imaginary game. Now they struggle over a plastic toy, over who gets the last word, over territory: a balloon, a puddle, a corner of the couch in the smallest room of our house, this place where loved ones  live the music of minutes that become bits of fuzzy family lore.
My heart is crawling in the opposite direction of promises, away from this laughter that I force up through my throat so we will not be so scared. I am expert at survival: sculpting necessary sounds, assembling them into syllables, manufacturing gestures along with response, though it all seems off pitch and inauthentic.
Where is our wedding day? The birth of our first child? Your smile when it was tender?
Here we face off: Opposing natures and values are blown to the far ends of each galaxy where you stand and I topple with a speed that staggers. I am numb to the war in which we are engaged, to the fact that we become a speck in a set of statistics.
This is divorcing. I had no idea. I am unaware of the expanse of battlefield that awaits.
* * * * *
04: Mediterranean Paint
There is a fine wind blowing, wrapped around the beating sun, slow in its arrival. Damp in this heat, we wiggle our toes in sand. Your hands are the color of dark rum.
Sky blue runs under my nails. Stones stipple my feet as we stroll. You love the silver of moon, the murky riptide, this night churning, turning me at will as I remember this. This abandon.
Now we paint, selecting tones from a box: Brown nipples, pink petals of the cavern. Your gypsy eyes.
Waves shimmer, even as I wake.

…