Pop over to The Kitch Witch and see the total weekend awesomeness she found!  Recreate yourself as a South Park character, courtesy of SP-Studio. It's oooooo-la-la fun!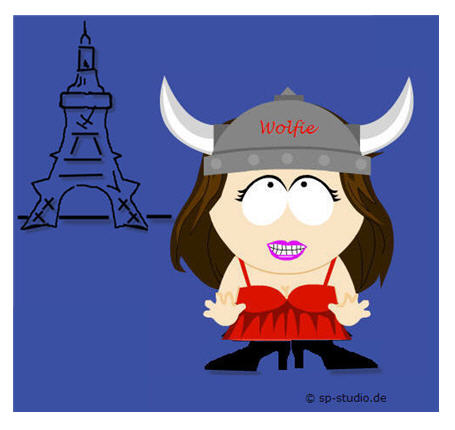 Yes – c'est moi !
Beam me up Scotty… straight over to the Atlantic, hovering for a few moments over the Louvre, absolument over Centre Pompidou (art, art, art), then swooping over the Marais, and veering along the meandering Seine to deposit me in front of the Eiffel Tower. Time for some imaginary weekend wild time!
(Now where are my proper accessories? Pearls? Scarves? Exotic earrings?)
Try it! Then go link up with TKW. C'est cool.

Big Little Wolf's Daily Plate of Crazy