Everything has its price
I've spent days, weeks really, maneuvering through objects and obstacles. In my little den. The jammed office. My bedroom, the living room, a wretched corner in the kitchen. I am looking. Taking silent inventory. Running numbers in my head.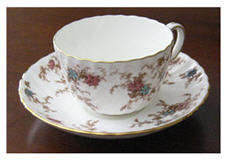 I toss aside the memories as best I can. Memories of marriage and babies. Of difficult endings and painful upheaval. I try to focus on the objects, stripping them of emotion. There are cut glass candy dishes and Wedgwood tea cups that once belonged to my grandmother. I see her in these bits of finery; I feel her. I suppose I could sell these things and make a few bucks, but it would tear something in me to sell off family history.
So I continue, moving from room to room. Opening boxes and doors I'd rather not. My eyes, assessing, my heart aching, my mental calculator, valuing.
I scan in silence. Making lists and organizing each item into a slot. These are the tools of getting through tough times and numbing their sting: family treasures to keep, beautiful objects to shed; this for a private sale if possible, that for a yard sale. And then there are the broken things.
The price of a life
The price tag for a life as you live it?
Isn't that a matter of definition, of context, of personal values? Of course there are clear cut assets and liabilities, and not the currency of the appraiser's keen examination, or the fluctuations of any market. There is the cost of gutting what you love – in order to protect what you love even more.
If you live, if you risk, if you offer your heart – you will tally up plenty of costs. You bear the price for your living, your risking, your most profound caring. And you call it a full life, a real life.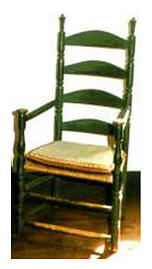 There are "things" in that full life. In mine, there are antique chairs – childrens chairs, rockers and stools that I sat in as a toddler. My sons sat in these same chairs. I do the math: They might bring some money, but they are – to me – precious. I am not ready to let them go.
By the door stands a diminutive cherry table with its smooth surface, its elegant apron, its 200-year old pedigree. I purchased it at some expense, only four years into marriage. I intended it to be used by the fireplace, for cozy suppers with my husband after our little boys were in bed. An element of romance, a time to reconnect.
But there were no suppers for the two of us. No reconnection. I would love to be rid of the table, at almost any price.
Broken things
The hardest items to inventory are those that have been broken. One is a tall case clock, 1797. I remember, vaguely, the adventure of its discovery on an antiquing trip in the 1960s, with my mother. It stood in her home for years, and when I was married with children, she thought it belonged in my home. I sent her several thousand dollars to have it repaired and shipped to me. It worked, for a number of years.
Now it stands in three parts, in the corner of a room, where it has been for too long. A broken thing.
On the days I feel broken, I avoid its gaze. Knowing the clock still has value, but not like this. Feeling my powerlessness – unable to fix it, unable to sell it, unable to move it, unable to rid myself of it. Unable to escape its beauty, its sadness, its damaged state.
Good company
Recessionary times, a bad divorce, an unenforceable child support agreement even years after the fact – these are realities, and I am not alone in them. There are millions of us – women, mostly. Some of us fight and win, some fight and lose more than we imagine. Some of us keep silent and plug away. Some of us give voice to anger, to despair, to renewed hope, to acceptance. We all tough it out, day by day, raising our children, navigating around the broken places in ourselves, the broken promises for our children, the shattered dreams. Some days we are fine. Other days, we are not.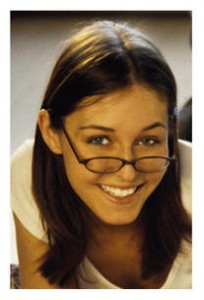 We come in a surprising array of variations. You would not consider me broken if you saw me. You would not perceive me as unsuccessful, or devoid of hopefulness. I do not look the part or act it, capable in my necessary masks. And I am not unsuccessful when I think of my sons, and I know they are not broken.
For most of us, our eyes are on the prize – our children. Whatever it takes to get them out into the world, whole and safe. They are the pot of gold, the emotional treasure, the destination that makes any price we have to pay an acceptable price. They are our success in the making, simply through being healthy, competent, and we hope – able to discern and feel happiness.
Inventory
I believe in assessments. Periodic inventories. I have always practiced this discipline of looking at myself and my life – what I have learned, what I have gained, and yes – what I have lost. I believe in lessons, in knowledge, in experiences – all of which forms the vital companion to changes needed to move forward.
For me, inventory has never been about things. It is still not about things.
And yet I take stock, moving from one little room to the next. It's not the first time and certainly not the last. My mind performs its mental math – $50 for that armchair at yard sale, perhaps $75 for the last of the rugs, maybe another $50 for all the toys in the basement long past use in this household. A dollar a piece for these vases I never use, still in good shape, purchased for twenty times as much.
As for the beloved objects, the infused-with-history objects, the pieces of my history, of American history, of my sons' childhood – I will divide and conquer, make difficult decisions, see what can be discarded and what cannot. Everything has a price. Everything can be bought. Memories remain steadfast with tangible reminders, but will linger even without.
The price of friendship
I take notes. I sit. I take a breath, and start again.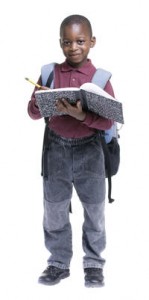 I practice the art of juggling, which I have managed for many years, knowing full well that many others perform these same feats of magic daily. It is my job. This is part of it.
I scribble ideas and names. I revisit the past. I imagine the prices I hope to exact from things, in an effort not only to increase what sits in the coffers but to make life simpler. I am weary of caretaking. I wish to be lighter.
Some objects – artworks mostly – conjure friendships and recollections that are glowing. The price tag on friendship is not quantifiable. Friendship is given freely (perhaps more so than love), and usually, without strings.
When the price is too high
There have been things asked of me in the past few days that would alleviate one particularly challenging situation, and let loose a host of other problems. Worse, a single yes would compromise my integrity, though the household would return to a (temporary) state of calm. The proposed short-term solution is no solution at all if I offer myself up to being broken again – sacrificing my word, and my beliefs in right and wrong.
I have come to realize that I can be bought. More precisely, parts of me can be bought. For the sake of my children.
But not all of me can be bought. As much for the sake of my children as for myself.
So I must say no – and it is a no that will cost me dearly, in many ways. And it will cost my son. But I am the only example of integrity in his life – though he will not see that. I can only hope that some day he will understand. That when he takes stock of his own childhood and adolescence, he will find lessons among the broken things.
What memories would you sell off if you could?
Is any price too high to do what is right for our children?
How do you make your toughest decisions, when there is no "good" answer?
What parts of you can be bought?

© D A Wolf
…



..
Big Little Wolf's Daily Plate of Crazy