It's 6:00 a.m., and there's nothing I can do.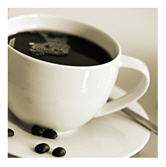 I have coffee brewing. My first cup, black. Café au lait for my son, if he wants it. But I'm keeping my distance right now. I can feel the knot in my stomach. The sense of helplessness.
He's slamming doors and yelling at himself. Then he will calm down, figure out a solution, or accept that there isn't one. And I will sit by with my agita, knowing I cannot help, knowing there's nothing I can do, knowing that we are past my ability to make everything "better."
My son is at an age where he is increasingly aware that life isn't fair, that he can do his best and it isn't enough, that he must face disappointment just as adults must face it.
At a certain point there's nothing a parent can do to help. In this instance, I can offer a cup of coffee loaded with sugar, a protein-rich breakfast, but there are no "notes from Mom" as excuses. This is real life, his life, and I can't fix it.

Perspective and time management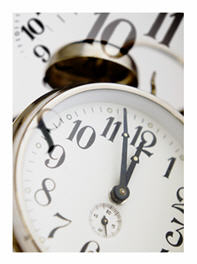 There are plenty of scenarios in which we're helpless. Accident, illness, injury. This situation is schoolwork, and it isn't life threatening. But there are consequences and of course, life lessons. The old standbys, like prioritizing sometimes means not getting it all done. Like one misjudgment will produce ripple effects.
And time management is no small skill. Teaching these life skills to our kids, even tougher.
My son has been staying up late into the night, or all night, on a regular basis in the past months. Yesterday, he intended to pull an all-nighter to get an impossible workload finished. His computer is half dead, he's worn out, and by the time he sat down to proceed, he realized that there weren't enough hours to complete the tasks at hand. He started, and at some point in the wee hours, fell asleep – fully clothed and lights blazing.
That's how I found him – and woke him – at 5:45 a.m.
Competitive kids, competitive world
My son is a participant in a competitive program in which students are treated more as though they're in college than high school. Like most of his friends, he's swamped. But he did go out this weekend, and theoretically, the time he took to play he could have used to do this work.
But I still want him to be a kid. I don't want him doing what I do: working 14 hours/day seven days a week. Pushing himself beyond reasonable physical limits. Not listening to his body.
I want him to make his own decisions, even if it means I sit by, holding my breath.
As parents – do we applaud our sons and daughters for knowing when they have to stop, and "be?" Even if it we don't? Even if it means there are consequences?

Bearing consequences
He'll struggle through the day on few hours of sleep. He's feverishly continuing, trying to make more progress before we leave for school. He's expecting hassles from his teachers, and if his projects are accepted at all – late – they will automatically receive lower grades. There's nothing more he can do. And all I can do is stay out of his way. And keep silent.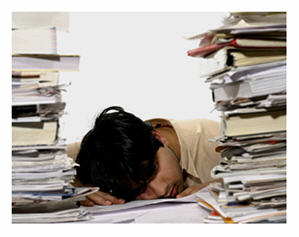 I know what it is to give all you've got – whether it's schoolwork, a job, a relationship – and you cannot change the outcome. I know what it is to have your body simply say "no more." I know what it is to deal with a highly competitive academic environment, 80-hour work weeks, and impossible deadlines that you try to meet all the same.
He needs to learn to manage all of that. I wish it weren't the case.
Single Parent Guilt
I've been a single parent for years. I've seen my sons live through terrible hurts I couldn't spare them. And I was powerless then, too. It's a horrible feeling. You do the best you can, pulling words from somewhere – to provide comfort. You hope the words will ease the pain. You hope just being there will make things a little better.
I don't know what I could do differently; I nonetheless find myself feeling as though I could do better, or more. I live with single parent guilt, still. It is less, but I wonder if it will ever fade entirely.
Right now, I'm backing off, because there's nothing I can do. Or more specifically, that's all I can do.
How do you deal with talking your child through his first hurts and disappointments?
How do you teach your child to lose gracefully, as well as to win?
With teens and adult children, can you hold your tongue and allow them their mistakes?
If you are a single parent of adult children, have you learned to put away your guilt?
As a parent, can you teach your children healthier habits than you practice yourself?
Have you cleaned up your own unhealthy habits, in order to be a better model?
You May Also Enjoy