It was always a special morning. It required early rising, a hurried glance at the sky, and readying the chocolate eggs, the plastic eggs, and the painted hard-boiled eggs.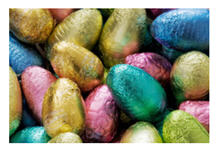 There was coordination with other parents on the street – always a conspiracy concocted to keep our children distracted, and of course, a backup plan in case of rain. We would take turns with the scattering of eggs that we knew our little ones would be hunting, gathering, counting, and consuming for days to come.
It was a few hours that we loved as well, as parents, part of a set of seasonal rituals that form the recollections of childhood, if we are fortunate. Family traditions that establish stability. A sense of place and belonging.
Hoping for a mild morning, the mothers would hide the eggs, placing them easily in tufts of grass, behind bushes on the sloped terrain of our adjoining back yards, each of which abutted an area of rocky, tangled brush and woods. We had gnarled roots, old terraced retaining walls, plenty of weeds and wild azaleas just beginning to bud. Ideal for placing the chocolate and eggs.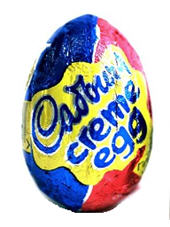 This annual event began when our children were tiny – two years old, toddling about in wide-eyed wonder. Remarkably, our Easter morning hunt continued until they were twelve or thirteen. Of course, they'd long since abandoned the belief that the eggs were placed by anyone but us, yet they allowed the game to go on. By then, we realized how quickly they were changing, that adolescence would soon bear down on us all, and that these moments were increasingly few.
Sixteen years later, my boys and the two girls with whom they shared those many holiday mornings remain best friends.
As parents, we can still see their faces and hear their laughter – poking through the grass and flower beds, plunging toward the edge of the woods, squealing with pleasure at the discovery of each egg. Then, it was their habit to settle on a small patch of make-shift terrace, emptying their baskets for the count, chatting and unwrapping their chocolate cremes and Hershey's, peeling the hard-boiled eggs, and digging in.
It is a sun-drenched morning. Very quiet. For these next days, an empty nest. Yet sweet memories persist.