Life in a split second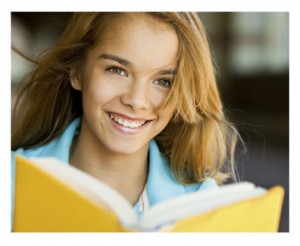 One split second, and everything changes. One glance away while driving. One decision, in a professional context. Perhaps one yes, or a single steadfast no. And you aren't yet aware of the repercussions. Who hasn't uttered a careless remark or acted in haste and lived to regret it?
Do we ever fully realize the ripple effects of what we choose, of what we sow, of what chooses us – regardless of intentions?
One teen girl with a beautiful smile, and peer pressure. She is 17 and knows that she is pretty. She is asked to prom by a boy who dares to do so, who takes a brave step in the asking, and is thrilled with the outcome. He is vulnerable and funny. She is sweet, and accepts.
Then peer pressure kicks in, or perhaps a whim, or a set of expectations that result from unseen insecurity, or possibly entitlement. The reasons? Who knows. But friends say "He can do better. Make him ask him again, with something more."
There is no time for this, no budget for this, no energy for this. And I, as the parent, will bear at least as many consequences as my son, now convinced he must do better in asking a girl to prom.
The Butterfly Effect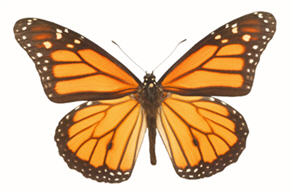 One small act may spark an extraordinary expanse of repercussions. In physics, the Butterfly Effect posits exactly this, as part of Chaos Theory – that the slight movements of a butterfly in Brazil can ultimately set off a tornado in Texas. We are speaking literally, hypothetically, and metaphorically. We are points and threads in interconnected systems. Each is intricate and interdependent – physical, emotional, behavioral. One human's small act can precipitate a chain reaction of considerable proportions, affecting all manner of people and situations.
As for a yes, a no, a "do over" issued like a clarion call to the young heart, on the receiving  end of a fluttering of feminine wings?
I can't begin to enumerate the extent of the consequences, but they are many. Immediate, and longer term.
Ripple Effects
It has been a week of tangible and tricky ripple effects – a widening circle of tremors fanning outward and growing stronger. Each day has barely contained the shape of these impacts; we would need a seismograph to measure the shaky starts to morning, the scheduling issues of afternoon, the exhaustion of evening. And then there is the cycle of middle-of-the-night in all its beleaguered sleeplessness. And the arguments that ensue.
My son used his time poorly last weekend – and I allowed it. Precious hours were poured into an uncompleted idea to "re-ask" a girl to prom, according to her request. Or more specifically, at the instigation of her friends as I've now heard the tale. His elaborate scheme of a scavenger hunt and rose-covered puzzle pieces, and ultimately more flowers yielded a jammed and frantic week of running around town, expenditures we cannot afford, and vital hours lost, that were needed for serious tasks: projects, exams, homework, summer program applications.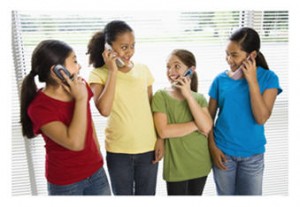 This is junior year; these grades are critical for GPA, critical for college, critical for merit scholarships.
We are now into multiple days of overlapping late assignments, all-nighters, bad moods, disagreements. Not only is my son impacted; my schedule has been disrupted, my sleep as well and thus my health, my time-sensitive tasks with limited energy. And his grades have been put at risk.
These are tough lessons – for both of us. I made a choice – to allow him to own his judgment call, his time management. He made the wrong choice; I misjudged in permitting him to do so.
Think before you speak
Think before you speak. It is an adage with monumental merit. Words are powerful – as motivators, as weapons, and potentially, they may unleash a Butterfly Effect that cannot be anticipated.
When you speak kindly, the flutter of your verbal wings may dispatch circles of positivity. When you lash out in anger through words, you leave a scar. When you criticize or dismiss someone's efforts ("he can do better"), you undermine, whether intended or not.
Meanwhile, it is only Wednesday. Our list of consequences continues to snowball, accumulating mass and speed, and the eventual, cumulative impacts, as yet unknown.
Roses in a vase
Spray roses remain on the kitchen counter. There's been no time to deal with them. No time to tie them in a satin ribbon, and to present them to the girl for whom they were intended.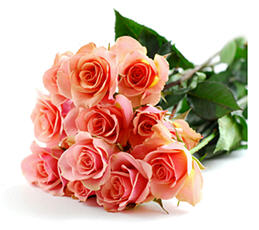 She is young, and inexperienced. My son is young, and did what he thought he had to, in order to please.
As women, as wives, as mothers, as girls – should we not respond to the value of the man, the husband, the father, the boy – rather than the value of a public token in its place?
Our tiny worlds are interconnected; the slightest movement of one of us will impact another. As tens of thousands of butterflies stretch their wings, newly formed, ready to emerge from their cocoons, what shall we teach them? To gain the wisdom of their power quickly? To wield it kindly?

Big Little Wolf's Daily Plate of Crazy