There is always another side. Another story. On the other end of the phone line or behind the deli counter. The sullen neighbor, taking out his garbage can. Or the truth behind the man or woman who disappears from your life without explanation.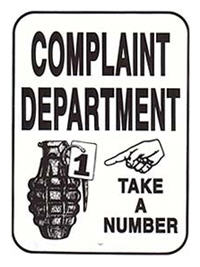 There are overworked employees at the big company who screw up. Maybe they're resentful about their workload at lower rates of pay, and they have to bite their tongues to keep their jobs.
There's always another side, another version of truth.
But it doesn't change how you feel. How you really feel, though everyone expects a smile on your face and a show of positive attitude.
Then there are the constant proclaimed reminders of everything you have to be grateful for. And you are grateful. But you also want to scream and you're sick of pretending otherwise. The Complaint Department that you desperately need is apparently on break. Or on strike. Or closed, permanently.
Do you want to scream now? To let loose? Because then you might actually feel better?
How many people do you know who are in a bad mood, putting on a happy face? How many people do you know who need to let out the angry, the ugly, the legitimate NASTY because life is unfair, because they're caught in difficult relationships, because of unemployment, random illness, or sheer exhaustion with kids who fight everyday just because they're kids?
Life is a winding road
Of course. You know the tune. Life is a winding road. Every day is a winding road. But wouldn't a little venting help? Don't you want to bitch, just a little, and feel like it's okay? Oh hell, I do.
Let me be your fine example. I think it will be therapeutic. Let's acknowledge our bad moods, our irritation, our fear. Let's strip away the pretty façade we're required to wear in order to keep a job, to remain a responsible parent, to not piss off the spouse you genuinely love (or at least, like, most of the time). Let's step out from behind our respective curtains, our veils, our personas protecting the reality of vulnerability and fury – and let's be real!
Life throws us curve balls. Constantly. We struggle to survive heartache, financial problems, betrayals by people and institutions and ideologies. And yes, there are extraordinary individuals who surprise us, who stick around to support us, but it doesn't wipe away the hurt.
I say let's take it to the Complaint Department! Remember those? When someone cared to redress grievances, and there was a place to receive complaints? Someone to listen? Perhaps the complaints were valid, and customer service meant (dare I say it) – customer service?
Complaint Department
I'll help you get started. I've got a few items to complain about. Here goes.
I know I actually resemble Salma Hayek. Or was supposed to. Why can't anyone else see it? Where's my groovy Salma Hayek life?

The family court system failed me nine years ago, and has continued to do so. Likewise, health care.
I feel like crap. Every. Damn. Day. I'm over it.
I've been looking for a lower gravity planet for nearly a decade. My ass is approaching terra firma, and we won't even discuss the boob situation.
Yes, French lingerie is well engineered. Thankfully. But why aren't my tax dollars working on something important – like the Gravity Issue?
My cable company fucked up again. They do, every time they change something. Then it's weeks to resolve it. One more ingredient in my Irritation Stew.
I loathe automated menus when you call anywhere for service. They wear you down until you give up. Whatever happened to people answering phones? I know, I know. Recession. I get it.
Internet dating sucks. S-U-C-K-S. Where's the Patti Stanger for the non-millionaires?
Honestly? I don't recognize my life, and I'm angry. Oddly, this morning – just because it is morning – I feel a little better. Or maybe it's this. Bitching.
Yep. I feel better. A little venting goes a long way.
Your turn: My Customer Service Department is now OPEN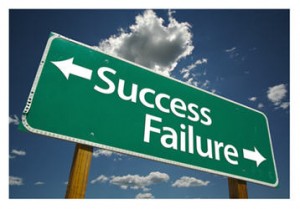 Are you angry about something?
You want to complain, but you don't, because you think you shouldn't. Or it's unattractive. Or you catch more flies with honey, or whatever the expression is.
Fine. Good enough. I get that, too. If you complain non-stop, you get nowhere. You know it's true, right?
But never complain? Feel guilty about your right to own your negative feelings? Doesn't suppressing negativity lead to health problems? The all important link of emotion and well-being?
Maybe you've been well trained to keep mum. Or you medicate, or overeat, or exercise until you're too exhausted to speak. Or you drink, just a little too much. Can't quit the cigarettes entirely. Or you cry, when no one is around.
Among our cultural dilemmas: success versus failure; perception versus reality. Fake it until you make it. Um, is that working for you? For me, not so much.
Care to bitch?
Speak up. Here. Now. I'm open for business. My new career ambition: a functioning complaint department. No grenade when you take a number. Listening service. No charge, but sponsorship appreciated. (Hello Microsoft? Coca Cola? Billionaire philanthropists?)
Perspective
Of course I'm grateful. I have plenty to be grateful for – especially my two kids, both healthy, and doing well. I'm grateful for the angels in my life, that my injuries in the accident three years ago weren't worse, and that my son was unharmed. I'm grateful for this community of readers and writers, who have enriched my world immeasurably.
But enough already. Life sucks too much of the time! Can't we just say it now and then? Yes, we can always find someone worse off, that's true. But that comparison diminishes our feelings. Are there book deals in positivity? Sure. But it's false consolation under the guise of gratitude or the pretext of perspective. It's behavior that siphons off anger which can serve as fuel – legitimate indignation that could lead to change or at least, avoid ulcers. Feelings need their out, and with no exit, they fester and grow toxic.
We live in a culture that seeks perpetual pleasantness. But reality is something else; life is hard for all of us at certain times, and we're afraid to share that.
Who cannot say, at least some of the time – I'm afraid, I'm furious, I'm inconsolable, I'm tired of hurting, I'm at the end of my rope?
Every day is a winding road
And on a "positive" negative note – not only is this "Complaint Department" open for business, but here's Sheryl Crow to provide a philosophical approach to the issue of life as a winding road. . .