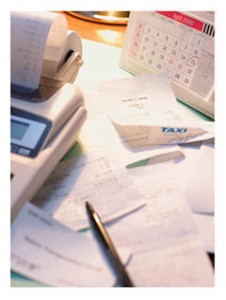 Yes, it's that time of year. Dammit.
Pulling papers together. Searching through piles for receipts. Shuffling through forms and instructions to take care of taxes.
Funny that we say things are "taxing" when they are endlessly wearying. As language usage, is that the chicken or the egg?
Tax season
When tax season rolls around, I stress. Okay. I'm glossing over the reality. I hide under my covers and hyperventilate. Then I stress. Partly, because my paperwork is always a nightmare. But it's more than that. I look at what I pay in property taxes and shudder, realizing they've increased each year I've lived in my tiny home, for nearly six years now. My taxes are just about equal to my fixed price mortgage payment.
Now wouldn't that drive you to drink, or to bury your head under your comforter?
I cringe when I think about what my city and county taxes are paying for – silly traffic calming projects that do nothing but cause blown tires on jutting curbs and pointless little islands, where traffic humps would have cost a fraction in dollars and time. I pace and mutter trying to decipher the details of the newly planned multimillion dollar renovation to two local schools (already recently renovated), but… some of my tax dollars are assisting with the quality of the schools. And that's a different matter.
Domestic tasks
Where's my maid service? Talk about taxing! Fatigue accumulates around my household more quickly than the dust. And believe me, we have vintage dust. Then there's the bottomless pit of laundry, the stainless sink which is eternally piled high, the icky sticky fridge, the mopping, the vacuuming – oh – and the toxic zones.
Yes. Haul out the yellow tape. Cordon off the area. Boy rooms. And worse – boy bathroom.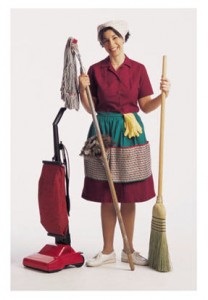 Despite numerous detailed demonstrations of "How to Clean your Grody Bathroom," it remains a skill which appears to be out of reach. So I now let them stew in it, so to speak. And when I cannot stand it any longer, I point a parental finger, threaten non-use of parental vehicle ever, and the Comet, Mr. Clean, and Fantastik reappear, much as they did prior to the arrival of a now departed Latvian guest.
Occasionally, I dream of Samantha Service. You know. Wiggle your nose, and the house is clean. Free of charge. (Hasn't that been invented yet?)
Hauling and lifting
The job description in "Parenting 101" ought to come with specifications for bending, lifting, and two decades of hauling duty. Can you lift up to 40 pounds? (You'll need to, for taking care of little kids and their assorted things.) Can you bend, dig, rifle through belongings, not to mention load and unload assorted sports equipment, musical instruments, and possibly easels into a small car or van? (Once again, can you spell taxing?)
Next you'll require a Class C license, of course. And you must be capable of going the distance. Daily driving, with noise and commotion. Oh. That wasn't in the What to Expect When You Were Expecting book either? Yeah. They forgot a few cogent points. I'm still waiting for that practical followup. You know, beyond Year One. Right. Volumes 2 through 18.
Waiting, worrying, wondering
And speaking of waiting… the most taxing of all?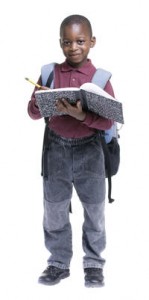 The waiting, the worrying, the wondering. At all stages. There's the waiting and worrying about their latest test, the disagreement with a friend, the first overnight, the first date. Then there's learning to drive, or taking SATs. The long discussions through all of it, and wondering how much they'll retain.
At some point, there is both worry and wonder at their futures that seem to be unfolding, despite all the glitches and bumps along the way. And you hope they will find more joy than sadness, more exciting tasks than all those that have taxed you and ground you down a little more than you ever anticipated.
Yet even knowing what you know now, you'd do it again. Despite the fact that the job description is sketchy, the pay sucks, and we know the hours violate federal and state labor laws, you don't regret a minute of it. Taxing or not.

Big Little Wolf's Daily Plate of Crazy