Women of style and accomplishment?
You bet. This year, the Academy Awards sparkled with women of style and accomplishment, along with prizes of historic significance. I loved the color palettes, and I loved Mo'Nique's nod to Hattie McDaniel in her blue dress and white flower in the hair.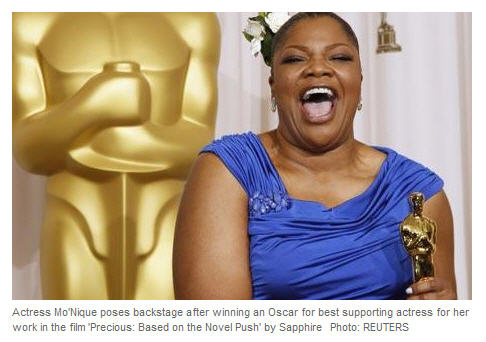 And speaking of nods, pop over to A Femme d'un Certain Age across the Atlantic. Enjoy the words and images as my fashion and style guru (merci, Tish) points out the elegance of some very special women:
Les Très Belles Femmes d'un Certain Age (Very Beautiful Women of a Certain Age).
And personally – I thought Bullock, Bigelow, Winslet, and Mirren looked spectacular!