Do you know what you're worth? How do you ascertain your value – as a worker, a creative, a woman, a man, a spouse, a parent? As a member of society?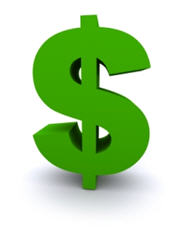 I'll state this up front. This isn't the usual morning musing. But hang in. It may be useful.
What is your job worth?



In layman's terms, in most organizations "job analysis" breaks down the elements of work to be performed. Job analysis has been around for a very long time, and the Human Resources profession relies upon documented job definitions and associated knowledge, skills, abilities and experience necessary for success in each position.
Generally speaking (in the private sector), jobs are then slotted into salary bands or wage scales, according to industry, market, competitive conditions, specialized expertise required, union contracts if applicable, organizational performance, and organizational culture. Your compensation? It's based on these pay scales for your job, along with your performance. This isn't how it works all over the world – the US is especially big on pay for performance. In addition to a paycheck, an employee's compensation generally includes some (insurance) benefits, paid time off, and possibly other incentives.
Perform a job, get paid. In theory, perform better, get paid more.
The result? A sense of worth.
Lose your job? Self-esteem plummets.
Even though you may not like the compensation you're receiving currently, a tough economy in which many have lost jobs makes you appreciative, right? Even if you're asked to do more with less, and bear the pressures that invariably result?
Perhaps you turn to knowledge of colleagues' incomes, or sites like Salary.com to validate your sense of satisfaction (or dissatisfaction) with your pay; your worth remains calculable in some way – as a contributor to the economy, to your family, and from which you derive self-esteem.
What are you worth as a freelancer or independent contractor?
In the past 36 hours, I've been working on a proposal for a small writing project which turns out to be not so small. It has a tight deadline (3 weeks), requires specialized skills and knowledge, and in a "normal market" I have a sense of what I should be paid. This isn't a normal market, and I've been without a paying project far too long.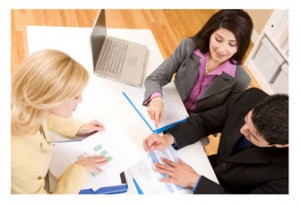 I want the work. Moreover, I need the work.
But how do I price the job in a field (freelance writing) which presents a wide range in terms of rates charged, and an equally wide range in quality of services delivered? And since there is a psychology to pricing (too low says "poor quality," and too high means you won't get the gig), how do I value myself and my work in this situation?
After hours of research on the subject matter, preparing notes and next steps (should I get the project), I decided to STOP. Everything. I had already expended too much time on upfront research. However, as I was sliding into actually beginning the work, I realized its scope. I also realized how much experience I bring to the table in this endeavor. The price I originally had in mind felt insufficient to the task. Fortunately, I reached an old friend on the phone last night with knowledge in this arena. He confirmed that the price I had in mind was too low – by half.
This morning I placed a call to the company president and left a message that we need to discuss project cost before I go further. I haven't heard back. We'll negotiate (not my best thing), and agree or not. I'll get the project or not. Let me add: I loathe pricing, and like many men and women both, negotiating pay is not one of my strengths. It takes practice, confidence, as well as knowledge of your potential customer, your competition, and your own worth.
I know something of the customer. And my competition. My issue seems to be around my own worth. In fact, I know my worth, but am hesitant to assert it.
Independent work and negotiating pay
Are you an independent worker?
Are you a consultant or freelancer?
Do you work on a contract basis?
Do you take whatever work for pay you can find?
Babysitting, bar tending, tutoring, substitute teaching, house cleaning?
Do you work multiple jobs and projects to make ends meet?
Do you know your worth, but like me, you're hesitant to assert it?
When we go for extended periods of time without pay, self-esteem dropping through the floor, skills gathering dust, bills stacking up – we lose confidence. We want to grab at anything, at any rate of pay, because it's something. Been there, done that. Some of us are more likely to do this, depending upon the situation. Women, I believe, are more likely to do this, perhaps in part because we're used to working – hard – and receiving no monetary compensation for it. And when it comes to negotiating pay, historically, we're less likely to push for what we're worth.
Freelancing and unemployment realities
When you're an independent, there are no benefits, no unemployment or disability for periods without work or when sick, and periods between gigs of any sort can be extensive. Not working for pay erodes your sense of self-worth. Especially if you are the primary (or sole) breadwinner, as in my case. But not working for pay doesn't equate to not working. For example, while my cobbled together existence these past years has been a roller coaster, this past year of unemployment hasn't meant idleness. I write, research, look for work, full-time parent; it does mean lowered self esteem, and consequently, a sense of being less valuable.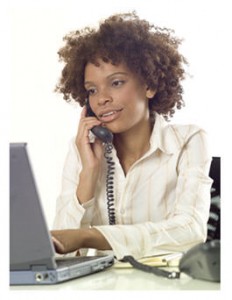 The reality is: we are a culture used to valuing ourselves by the dollar (and what the dollar can buy). Without those measures, we risk losing ourselves. We feel worthless.
I know what it is to feel worthless when you cannot provide for your family. And yet, I do not feel worthless, because I write, because I am a full-time parent, because I take sustenance from these activities and roles, with or without remuneration. And as for parenting, I've certainly stated my position already that parenting is a profession, and ought to merit a paycheck.
Your worth, your lifestyle: Parenting, personhood, womanhood, manhood



So how do you determine what you're worth, as a freelancer, an independent consultant, or even a babysitter? As a wife, a husband, a supportive significant other? As a parent, and homemaker?
We're outside the prescribed norms of "job analysis" though still subject to regional differences, a recessionary economy – and – in my list above, which includes a personal sense of worth, we are subject to our childhoods, to our emotional health and well-being, and the health of our relationships and communities.
So what is your value if you care for a spouse, a home, or children? If you're unemployed and looking? If you're an experienced professional in a field that's taken a hit, and you find yourself working in a convenience store, waiting tables, or cleaning bathrooms?
How do you separate your sense of self-worth from your job title or your bank account? How do you feel about yourself in your current situation?
Valuing the self, as if you were a service provider

If you were an employee or an independent service provider, how would you determine your worth? You might think about:
What your client needs
What you bring to the table
What the market will bear
The competition
What is special about your services
How much you are needed
What covers costs, allows you to survive, and even to thrive
What you are achieving
In my case, I'm still sane (and able to find humor) because I look at how I spend my days and nights. I think about who I become, what I am learning, and what I contribute – as a person, as a woman, as a writer, as a parent. Perhaps the smartest thing I've pursued to maintain my self-esteem is daily writing. Here. It forces me to practice "deadline" writing (albeit not my best stuff). It keeps my skills intact. It provides enormous satisfaction, as I look at the body of work that I've accomplished. And it has provided extraordinary community – which eases the isolation of both unemployment, and the writer's lifestyle.
As a parent, I look at my sons who have continued to do well, in the face of difficult challenges. I hope our hard times will make them more compassionate – and stronger – as they grow into men.
As a woman, I've taken more hits – in other words, had too little time, for too many years to pursue a social life. My priorities have been more fundamental. Kids. Food. Shelter. Yet one thing that age and those very priorities have afforded me: I no longer measure my worth by the reflection in the mirror or a number on a scale.
Do I prefer when I feel good about how I look? Sure. Do I judge myself by it? No. My priorities are my sons, health, writing.
Assessing self-worth, money and self-esteem



So how do you measure your self-worth? Do you feel good about who you are and what you contribute to your "clients" – yourself, your family, friends, community, profession?
Can you distinguish between value and external perception of worth?
Do you require monetary compensation to feel good, or something else?
What are you worth, as a person, a woman, a man, a partner, a parent, a professional?
…
Please note: I spent 15 years consulting to and supporting the HR function.

Big Little Wolf's Daily Plate of Crazy