Relationship deal breakers
You're on a first date. He's polite, he's interesting, he's easy on the eyes. But he makes slurping noises – loudly – over potato leek soup. Deal breaker?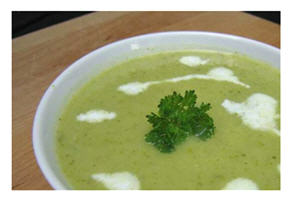 You stumble on each other through an internet site. Your email exchange is sparkling. You speak on the phone. She rambles. In an interesting way, but it annoys you. Deal breaker?
You've been together for two months now. The sex is good – very good in fact. But he's quiet in bed. Very quiet. Even as your mutual music should ratchet up to a bold crescendo. And it bugs you. Deal breaker?
He's always late.
She's messy.
He's glued to his cell.
Do you know what drives you crazy in a relationship? Do you speak up? At what point?
Workplace interaction
Your boss picks you apart in staff meetings, in front of others. She doesn't seem to behave that way with your co-workers. Do you take her aside and say something?
One long-time team member rides on the coat tails of others, gets away with it, takes credit where it isn't due. It's burning a hole through your stomach. What do you do?
Do you know what drives you crazy in the workplace?
Are you able to do anything about it?
Do you speak up, or bite your tongue to keep your job?
Family dynamics
Your mother delivers irritating pronouncements with an angelic smile, and all too often, they're hurtful. Even the compliments are back-handed. It drives you crazy. Do you say something?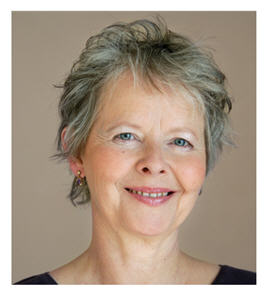 Your two sisters have a pretty cushy life in your estimation – husbands who help with the kids, a comfortable income, someone to come and clean every week. But they pick at your housekeeping, at your parenting, at the fact that you seem frazzled and disorganized. You've had it. You want to say something, but don't want to come across as envious.
Do you speak to your mother? Do you speak to your sisters?
Do you accept that certain things will drive you crazy and so you vent to a friend, a spouse, a shrink, but not to the one who is driving you nuts? Is it a matter of "appropriateness" or worrying about feelings? Is it a matter of context or timing that can effectively enable you to address an issue, or require you to sidestep it?
Etiquette, culture, behavior, feelings
If someone's words or behaviors drive you crazy, how do you handle it?
Every culture possesses its own norms and etiquette. Every individual has a personal style, and personal preferences. It may have to do with table manners, sexual style, conversational give-and-take, hygiene or appearance, respect for parents or authority figures, and a hundred other possibilities. Each of us assesses what is acceptable or appropriate, and what isn't. Sometimes we "judge," outright. And quickly. Then we act, or choose not to act. Sometimes we walk away.
Do you know what drives you crazy?
How do you handle it?
How well do you fare with differences in personal style, communication style, relationship style?
Do you have strategies for minimizing its impact? Do you speak up?