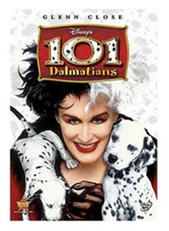 I had a lovely surprise yesterday, when Amber at Making the Moments Count gave me cupcakes! And the number 101 figured heavily… I was worried for a minute…
Surely I wouldn't have to list 101 things about myself!?! Or describe spot patterns on 101 Dalmations? Would I have to rummage the bathroom shelves for my tube of Ruby Red Revlon, and practice up on my Cruella DeVille imitation?? Prove that I do not in fact possess 101 pairs of pumps?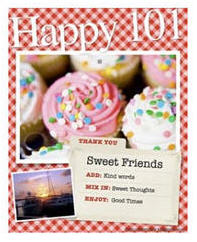 It turns out that the Happy 101 Sweet Friends Award only requires that I say thank you. And it is a heartfelt thank you indeed.
So why not sprinkle in a little terse verse to go with it? (What can I say. It's my evening's entertainment.)
Thank you in assorted dorky rhymes; just happens to some women certain times
*Note this is the Big Little Wolfen sonnet form.
Fine friends I found in this, the blogosphere,
Discussion, laughs, cool cats all hang out here,
In places strange and far, yet voices clear,
Often sharing comfort and good cheer.
As for the treats, these cupcakes look delish!
Perhaps dessert tomorrow, after fish?
Might cupcakes be the household's foodie wish?
They'll surely sweeten up my daily dish!
So thank you Amber, you're a pure delight.
Always love my visits to your site –
I promise now to end this verse (tonight),
And nibble not on cakes (my jeans are tight).
To find new friends through writing is not small;
"Kind words, sweet thoughts, good times" – that says it all.