Would you turn back the clock if you could?
Groundhog Day was on TV the other night. I only caught the end of it (I've seen it, um… over and over), but it made me consider what it would be like to re-frame a particular day. To "tweak" it. Perhaps a pivotal day, or perhaps a seemingly ordinary day. But by adjusting an action, a response, speaking up or not – you achieve something different than what actually happened at the time that it occurred.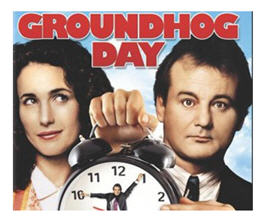 It's an interesting proposition. And if you could turn back the clock and change something, would you dare? Or would you be concerned that you might affect that inexplicable "fabric of time" and impact something else, with undesired repercussions?
Do you recall "The Prime Directive" on Star Trek? Not to interfere with an alien culture even with superior knowledge, or knowledge of the future? Not to mess with time because of the ripple effects? While not precisely the same thing, this concept touches on what is known as Chaos Theory – the sensitivity and interdependence of forces we may not entirely understand as yet. To those who are more poetic, perhaps it is best known as The Butterfly Effect. Of course, I'm looking at its possibilities through the lens of time, which is a little different. Still, I wonder…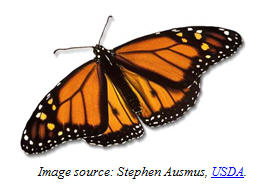 Life altering personal decisions
There are major decisions in life that we sometimes come to regret. But often, those regrets are intertwined with positives. For example, had I known what I know now about my former spouse, I wouldn't have married him. But if I hadn't, I wouldn't have two incredible sons. Then I think – had I anticipated certain events rather than turning a blind eye, I could have approached the end of the marriage very differently, with a better result in many ways. But who's to say that something else wouldn't have screwed up?
I think about the car accident three years ago. My son was fine; I still pay the consequences in unhealed injuries. Had we left the house 5 minutes earlier or later, would our lives be entirely different? Better or worse?
At the professional crossroad
What if I had taken the job offer I received in France at 24, when I was working there for a summer, instead of returning to the States to pursue an MBA? No telling what my life would be like – including whether I might be happily living in Paris now. A place I always felt a greater sense of belonging. Then again, what's to say some tragedy wouldn't have befallen me there? Or that I simply would've grown bored with the work, and missed the opportunities that came with my graduate degree, and the career that eventually led me to meeting the man who fathered my children? And can I even imagine this world without the joy of my boys, and all they have yet to contribute?
Can we ever assume that a "do-over" would set us on the "right" path?
Health and the crystal ball
When I look at smaller, more isolated events – things to do with paying attention to my own health, that's where I think that possibly, a small adjustment might have made a big difference. More attentiveness to my body's needs – nutritional for example. Or managing stress at an age when it could've made more difference. And, um, hello, flossing?
Since we are never privy to the future, can we really believe that if we could turn back time, we would be happier? Healthier? More prosperous? Less frightened?
What would you risk doing over, if you could?
Is it a "pivotal day," or something simpler?