Recurring dreams? Recurring nightmares?
If our dreams allow us a smile when we wake, then they are good. If our dreams process a problem and offer options for its solution, then they are good. If our dreams provide escape, diversion, possibility and we can carry that positive energy forward into our working days, then they are good.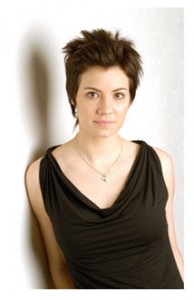 What about nightmares? Recurring nightmares that invade your hours in the dark, but reflect what you know already?
What about waking up to a scream, or sobbing, and the raspy voice is yours, and you look around a room in shadow – you are safe, for now – but the prickling message of the recurring dream is just as present?
What good are dreams that are no more than playbacks of what you already know? Variation on a troubling melody?
Sometimes a dream will replay itself nearly identically to another, like watching a rerun on television. Other times, the theme is the same and recognizable, even if the plot twists and characters are different.
Dreaming the future?
My images this night were not lucid dreaming; had they been, I would've had some power to act, to reason with myself and others, or withdraw from the interaction altogether. Thus, the sensation during and after the dream would be less chilling.
But this was a theme I recognize, a recurring dream of homelessness. Last night's was more cruel than most; the family of my ex-husband – cousins, aunts, uncles – were each taking every last object that remains in my home, including possessions of my mother and grandmother, and the sentimental creations of a child (mine) given to my mother. They were merchandising them and then selling them, at a sort of massive discount bazaar, including objects of no value except to me. I was screaming "you have no right," but I was barred from entry and held back by guards. Prevented from stopping them.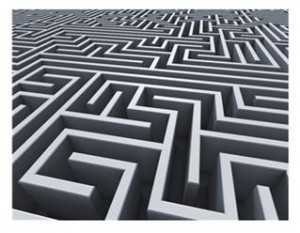 In the dream I knew it was already too late. I was powerless. There was no home, and soon even these objects would disappear. No trace of my origins, or the generations before. No legacy to pass along to my sons.
Of course, I have wonderful dreams as well. But these nightmares return more often, and more insistently. They serve no purpose whatsoever, except to remind me even during precious sleep of what I know too well.
Do you have recurring dreams? Recurring nightmares?
What do you learn from them, if anything?
Is there any take-away from a dream, or nightmare, that has made its point over and over already?
Light of day, waking to storm
It was a stormy night – thunder, lightning, pouring rain which I could hear rushing through the tin gutters and pounding onto the ground below; pine needles and detritus have blocked more than one corner where water should run through and out a spout. Instead, it spills over the channels designed to direct it and deflect it away from the foundations, to do no harm. Cleaning must be done. That takes money, or capacity I do not have. In the meantime, there is destruction.
Are recurring nightmares a sort of blockage? Something is clogged in the mind – or in the reality of a life – and it keeps streaming through the subconscious, over and over despite awareness, like a bludgeon. How often do we need to remind ourselves, even in sleep, of what we cannot fix in waking? How cruelly dreams treat us at times, in their desertion, and in their reappearance.
So day turns to the usual: I busy myself with tasks – writing, editing, parenting, driving, cleaning, laundry, shopping, bill paying, more writing, research. The details of a small life, even if an expansive imagination. And wondering if sleep will come tonight, and with it another dream. Perhaps, with a solution. Or at the very least, with no more reminders of the challenges.