Men in chains?
Remember open neck collars and gold chains? Medallions and pendants à la Steve Martin on-the-make in Saturday Night Live? Isn't all that OUT?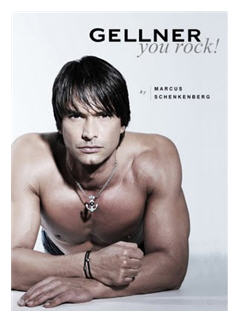 Men in chains? And all manner of other bling bling?
Not my thing.
According to AskMen, the change in men's jewelry fashions appeared following World War II, a time when practical accessories (watch and wedding ring) became the norm. I love a man who is individual in his fashion sense, but when it comes to jewelry, I believe less is more. Elegant cuff links for the right occasion? Fine. A handsome watch, or watches? Absolutely. A simple wedding ring, even if it's substantial in heft or size? No problem.
More than that? No thank you. So what's with all the man jewels since the 70s??
And by the way, I think I prefer 'less is more' on women as well…
Young men and jewelry
I admit, I find all kinds of fashion experimentation much more acceptable in young men. It's about personal statement, and association with a peer group. My 18-year old son and his friends – male and female – wear assorted cords, ribbons and occasionally beads on the wrist. But anything else? Nope.
My son's wrist bands were picked up at music festivals. He leaves them on until they're literally in tatters. I realize they are statements of identity, perhaps status symbols, and mark concerts he has attended both overseas and in the States. They don't bother me in the least.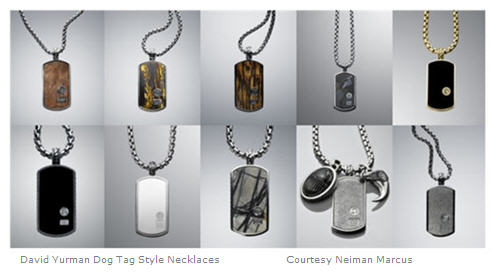 Jewelry for men
Ever since Jimmy Smits in the 1980s television series L.A. Law, I've been fine with a single pierced ear (or even two, depending upon the man). A small hoop or diamond – pretty hot!
Of course, Jimmy Smits could wear almost anything (or nothing at all), and I would've found him sizzling.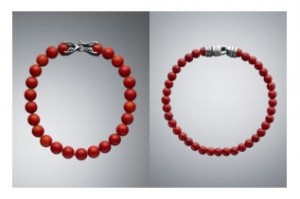 But string together precious stones or chains, amulets or beads on cords, a man decked out in necklaces and bracelets? Heavily jeweled rings? Um, not so much. At least, not to me.
The fact is, some men's jewelry is gorgeous. It's beautifully designed, uses high quality precious stones and other materials, and I would happily wear the results. But see them on my man? Is it a question of personal style? Of moderation? Of age – his, or mine?
Adorning the male figure
Several years ago, I dated a gentleman who wore a necklace and occasionally a bracelet. Each was silver and fairly simple. He was forty-something, I never said anything, but I would've preferred his look without them.
But hey, that's just me.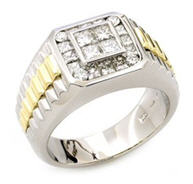 Men have adorned themselves throughout history, so what's the big deal in the pendants and bracelets, cords and spirit beads?
Is it that I'm old enough to recall chain bedecked chests in the 1970s, and I can't help but think (OMG) of polyester? Of Travolta and Saturday Night Fever?
What's your take? Pro or no?