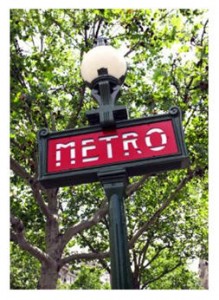 I was a reading a news report this morning, a serious one, about a young man who died on the rails of the French metro system, in a freakish incident. He was grabbed from the crowd at random, and pulled in front of an arriving train by a crazy man who took a complete stranger along with him as he committed suicide.
Friends and family are in shock; those commuters who witnessed the bizarre scene are, understandably, haunted by what they saw.
What haunts us?
Don't we all have images that haunt us? Real or imagined – the death of a loved one, childhood trauma, a secret terror?
I still flash to the accident of three years ago, those instants before the other car slammed into us. That is a memory that haunts me, yet keeps me aware of how fortunate I am.
An old friend, one of the strongest and most courageous women I've ever known, is terrified of spiders. She is otherwise utterly fearless, having toughed out hard knocks and medical dramas most of us couldn't imagine. But put her in a room with a few cobwebby corners?
She's stricken. Her panic is palpable.
You have nothing to fear but fear itself
I think of this phrase often: you have nothing to fear but fear itself, spoken by Franklin Delano Roosevelt at his 1932 Inaugural. The exact quote:
The only thing we have to fear is fear itself.
FDR pronounced these words during a time of depression and global unease. The power in his message lies in the reminder that fear will paralyze, and in paralysis we accomplish nothing because we attempt nothing.
And so, when I sense debilitating emotion creeping in around my edges, I recall this phrase. I fight back, fully aware of the impact of worry, stress, and fear on physical health and well-being. I don't always succeed, but I try to deal with whatever is frightening me, move beyond its paralyzing potency, and forge ahead. Smartly.
Parenting and fear
Like most parents, I don't think I knew true fear until I became a mother. Fear lives inside the tiniest microbe that might endanger a child's health, or the stranger lurking behind a fence who may threaten her safety.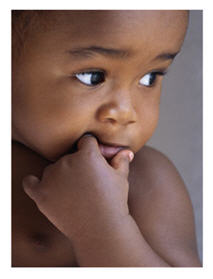 When it comes to children, most of us don't hesitate to do whatever it takes to keep them whole, happy, and out of harm's way. In the face of menace, fear evaporates and we act, protecting them at all cost – whether they realize we're doing so or not.
What frightens me
For the record, I am terrified of:
anything that threatens my sons
snakes – any type, anywhere
being stuck in a crowded elevator
choking on a chicken bone like Elizabeth Taylor, and no one to help (and no Oscar afterward)
spare ribs on a first date (and no toothpick)
homelessness
never dancing again.
It's an odd mix (yes, there's more), and I confess to a touch of the wry along with the real. Yet the fact remains that when trapped in an elevator (even for a few minutes), my chest tightens, I break out in a sweat, and I hyperventilate.
Do I ride in elevators? Sure, but not without a tiny act of bravery each and every time.
Of course, there is plenty that does not frighten me, and I also know that fear is part of life. As is the case with grief or anger, I'm not sure we overcome fear, so much as we ultimately learn to manage it.

Big Little Wolf's Daily Plate of Crazy