Fill in the blanks? Random thoughts?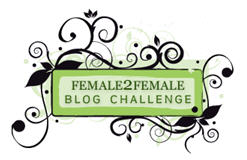 Oooo baby, yeah!! Give this Female2Female word-image-thought blog challenge a twirl. I found it on the lovely April's blog post today. Just copy the bolded words, and complete the sentence or thought with whatever comes to mind first.
Then link up over at Female2Female. It's fun!
Female2Female Random meme
If I could I would sleep for three days and wake up in the South of France. On a beach. With a hot man next to me. And a sipping drink. Mmmm.
In my kitchen cupboard is a mouse. . . because I think I gave him a cookie.
On my desk is a landslide of documents, files, and hidden objects I cannot even begin to imagine uncovering, or everything will topple. Yes, a metaphor for my life.
Image in my head is better than my bed, scrimmage when you're dead, take a breath instead. (Huh?)
In the middle of my to do list is another to do list and another, each scribbled tinier and messier, splattered by a giant stain of yesterday's spilled milk, over which I am not crying.
I am dreading empty nest.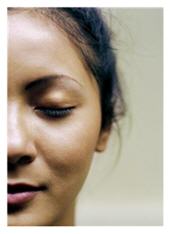 Right now I want to sleep, sleep, sleep and wake up in a clean house, 5 years younger (no surgical intervention, thanks), with a healthy dinner on the table waiting.
I think I think too damn much; I know I know too damn little.
Going to Paris on the subway is not only possible, it's therapy. Just a wee bit more expensive. At the end of the rainbow: a pocket full of metro tickets, designer shoes, and French men.