You've got to love the French! And j'adore my yahoo.fr news feed. The pivotal Senate race in Massachusetts made news in France, as it did elsewhere in the world, including the yummy youth of sexy Senator Scott Brown.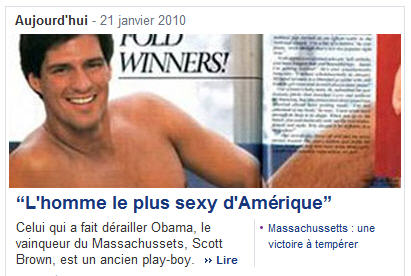 I love, love, love that French news leads with the fact that Brown posed nude for Cosmopolitan in 1982, when he was a 22-year old law student. And voted America's sexiest man back in the day!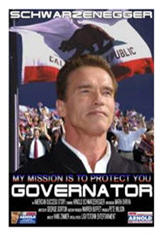 Of course, the Senator's simmering stimulus package has been no secret for some time, and the sexy Cosmo coverage (?) of Scott Brown nude ought to be considered a classic clip, in my book.
No typical Republican, Brown is a man with independent views, and views in the news! And after Bedtime for Bonzo's Great Communicator, the Governator, and the Hulk, why not the Hunk?
Nonetheless, a little more coverage on the Health Care Reform issue would make me, personally, feel less exposed.
. . .
A little Brown family "nude news update" – thanks to Huffington Post.