So what is it with these women? We know they aren't "real" real housewives, and we know reality TV edits heavily to give us a provocative view. It's voyeurism + gossip, with a dash of envy and a dollop of disbelief. Most of us are weary of real impacts to our much "smaller" lives in this recessionary economy.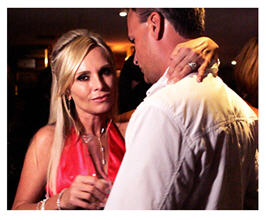 And likely, have little sympathy for any of these characters as their "broke" and "downsizing" doesn't exactly resemble ours.
So five years later, why are we still watching? And enjoying?
Is it because we see ourselves as like them in some way? Because we see ourselves as different? A little of both?
Bravo TV's Housewives Franchise
More than enough has been written on the various personalities, their consorts, their excesses, their fights and flights of fancy. Successful for Bravo TV? Absolutely. But I ask myself why some offend me more than others, and why some I continue to watch – guilty pleasure though it seems.

Exactly what is it that brings me back?
Empathy, after all?
In the sunny land of Orange County, the OC Housewives have been hit by marital troubles and marital reconciliations. Illness, addictions, and death. You can't get more real than that. Yet it's the romantic entanglements we love to hate; could Gretchen and Slade be any sillier (or well suited) – whether it is faked or not?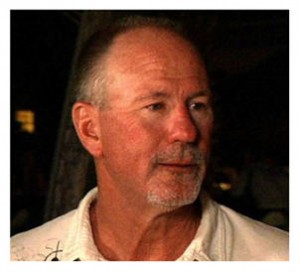 And Vicki, who drove us mad with such blatant disdain for her husband, wising up over the course of a tough year? Her apparent realization that she has a devoted and caring partner? Don't we love that?
Frankly, Don gets my vote for class act and quality reality. (And from what I read online – like that's reliable – he didn't want to participate in the show in the first place. Kudos, right there.)
Tamra and Simon, on the other hand, are as far apart as they could be – or so it is scripted and edited. That, too, seems real.
And for those of us who've lived it – it's hard not to feel sympathy for both of these individuals. Tamra in her unhappiness, and Simon, in his (feigned?) cluelessness.
So if Bravo has managed to offer us more scenes of discord than harmony, they're mining fertile emotional territory felt by millions of men and women. Real life, indeed.
More of more, more, more
And the others?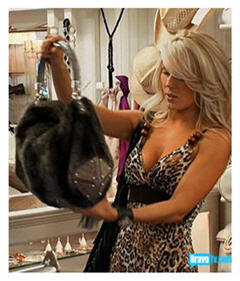 What about the self-righteousness of the so-called righteous? What about face lifts and Florida? Do I care? Not so much.
The complexities of female friendship, reduced to gossip and cattiness? That's misrepresentation in my book – in proportion, if not reality. Do I like seeing that? Not so much.
And the continuing bling bling, when most of us deal with a life of ring ring – as in bill collector on the telephone? Right. Not so much.
But I watch. And I will tonight. It's certainly a distraction from a less glamorous "reality." But ultimately, I believe it has to do with the human aspects. Poignant and preposterous. Outrageous, and occasionally hopeful. Perhaps that's what hooks us, and holds us. A mirror. And not so much.

Big Little Wolf's Daily Plate of Crazy