When not awakened by the alarm, when no requirement to rush out into the kitchen, when no schedule slips into my morning brain as the eyes open, when I lay unmoving in my bed even for a few minutes – before hunger, before pain begins, before worries – I am aware of the light in the morning.
It hovers on hardwoods in the back of the yard, reflects off large, glossy leaves of an old magnolia, is absorbed into the bark of a fallen oak from the last storm, and the murky scattering of pine needles covering the ground, muddy from the recent rains.
A single yellow leaf falls, from somewhere I cannot see. The house is silent, and I miss the sound of the dog's nails tapping on the floor outside my room. Impatiently. Not because she needs to go out, but because she wants to come in, for company.
Seeing
When I turn away from the clock, and take a moment to lay in bed and see, there is art on my walls that I love, each framed image an object of beauty and a story. My kind of beauty – provocative, questioning, never the same look in the eye as each form or color returns my gaze.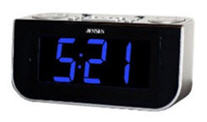 But there are many mornings without five minutes or ten minutes to rise in this human way, this sensory way, this fundamentally necessary way. No light beyond my window. In its place, darkness, rain, heaviness in my limbs, a pounding head, eyes burning from insufficient sleep and all the tasks and concerns of the day sweeping in as I force myself out of bed and begin. Do. Churn. Rush.
Numbers
When we are confronted with disasters and presented with statistics – large numbers – thousands, tens of thousands, millions – we are stunned. We cannot process these numbers. Five years ago on December 26 the Indian Ocean Tsunami took more than 200,000 lives in 11 countries. That news seems far away, implausible, faceless. Large numbers overwhelm us. They are too big to comprehend. Five years ago in December I was mourning the loss of my mother; it remains complex and strangely, still too big to comprehend.
Does anyone in this country remember the tsunami, the shock of it during holiday time especially? The death of one or two is more tangible; we can imagine faces, family members, children left without their parents. Large numbers are impressive; but small numbers humanize.
Perspective
Yesterday, Brittany Murphy, only 32 years old, died unexpectedly. She was a young actress many of us recognized. In the death of one, we feel the loss in a more present way, and other losses reverberate for each of us. More tragic, the loss when one is young, and 32 is very young.
I remember that age; my life was about work and travel, strength and independence, loneliness and freedom. More certainties than I have now, more doubts than I have now, more time to contemplate both. It was a period before the complications and grace of bearing children, before the fear that is born alongside each new life entrusted to our care.
This day

When we open our eyes we see what we must, and we see what we choose. This morning I will linger on the loveliness of pen and ink, of charcoal and pencil, of paint and canvas. I will glance at the stacks of books and overlook the clothing to hang up, the piles of papers, the other messes. For a few minutes, I will focus on the light in the morning.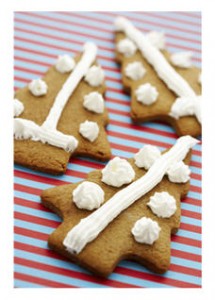 Tasks remain. There are always tasks: a place to be cleared in the den for a small tree, fresh greenery to be cut from the yard and placed on the mantel, gifts to be wrapped for the boys – just a few.
There is baking as a thank you to several people who have been kind, there are errands for my son, and a phone call later to my elder son, then more tasks to fill the waiting until he is home – tomorrow night.
It is a busy time and stopping isn't an option. But slowing, for a few moments, is. For all of us.
 

© D A Wolf

Big Little Wolf's Daily Plate of Crazy