I made a promise to Crazy Computer Dad out there in the blogosphere to provide a recipe for pecan pie – Big Little Wolf style, which means shortcuts and the UnBudget.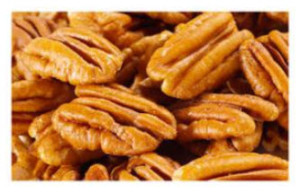 It's not for everyone – but you may find it fun, especially because I believe in petite pies – and in particular, French Twist Mini Pecan Pies.
However, the giant "M" emblazoned across my chest (and on my assortment of superwoman capes) not only stands for MOM, but for Murphy, as in Murphy's Law. In other words, I lost yesterday as my baking day in a flurry of frustrations trying to move my daily plate of crazy to a dot com and a new server. (I'm not there yet – but I'll get there!)
Meanwhile, a promise is a promise. Here you go, and Crazy Computer Dad – I'm sure you need to go grocery shopping!
More pecan pie details forthcoming later

I'll fill in the instructions and some pictures in stages, later today or early this evening. But for now, if you're looking for an easy, short-cut recipe to mighty tasty pecan pie – this is my old stand-by.
All you gourmet chefs out there – cover your ears! And your eyes!
I'm sure this is blasphemy in the culinary world, but that's us. Creative in a pinch, and lovable despite our foibles.
Ingredients now, instructions later, photos when I can…
Ingredients for French Twist Mini Pecan Pies
16oz (1 lb) bag of pecan halves
(Georgia pecans are the best!)
Keebler (or other) "Ready Crust" unbaked pre-made pie crust
Either one 9″ pie crust (if you want one pie) or 3 packages of the MINI Graham Cracker Pie crusts – they come 6 to a package – that's what makes them MINI pies!
Corn Syrup (we use light – Karo's, or other)
Eggs (you only need 3)
Sugar (you only need 1 cup)
Margarine (only a tablespoon)
Vanilla extract (optional)
A small amount of french roast coffee (optional, but it's the secret "french twist")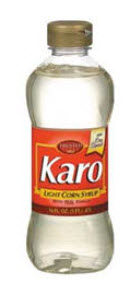 You could probably use a smaller package of pecans (they're expensive – 1 pound is about $6.50 to $8) but we love pecans, and like our pies chock-full of them.
As for the French Roast – if you're a coffee drinker, you're going to be adding anywhere from 1/4 cup to 1/2 cup of strong French Roast to your nutty brew. If you don't like even a hint of coffee flavor, then you can skip that (and go with the traditional vanilla extract).
Notes from the culinary underground (Elves-R-Us)

When you are elfen in stature – that's moi – you tend to enjoy little surprises and minute details. I just wanted to share this one.
When I was looking for a picture of the ready crusts, I went to the Keebler site. It's a hoot! You should stop by, enter the underground elfen world through their little door, and enjoy how cleverly they are displaying their products. It's fun! And who doesn't love an elf this time of year?
(It brought back happy memories of my kids during their Legend of Zeldaaddiction phase, but with different music.)
One more detail: I am not receiving coupons or compensation of any sort for any product mentions. (You knew that, right?)
These are not fancy cookbook instructions. (You knew that, too.) They are do-it-by-the-seat-of-your-pants (in good heels) instructions with a little trial and error, lots of sniff and taste, and the requirement to HAVE FUN. Do it with your kids! It's impossible to mess up this recipe.

Pecan Pie Directions:
Beat together 3 large eggs, 1 cup sugar, 1 cup light or dark corn syrup, in a medium bowl.
Takes 5 minutes, max.
Melt 1 tbsp of margerine, add that.
If you like vanilla (and not coffee), add 1 tsp vanilla extract.
If you want that "French Twist" (it's subtle), skip the vanilla.
Instead, brew a cup of fresh, strong French Roast. Add 1/4 cup to the bowl. (Drink the rest.)
Because of the extra liquid, you may need to add a bit more sugar.
So just throw in a little bit more! A tablespoon or two.
(Smell and taste. If you want more coffee flavor, some of which disappears in the baking, add a bit more coffee and a bit more sugar. Note – this is not for diabetics!)
Most recipes say to add 1 cup of pecans. I double that! Add as many pecans as you'd like!
Mix up everything. It should be goopy, not too runny. Spoon it into the little ready crust pie shells. (Take off the plastic! Keep the aluminum…) Don't fill absolutely to the top or everything bubbles over and makes a mess. Set the little pies on a cookie sheet and bake in a 350 degree oven.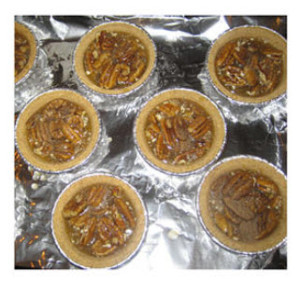 (Put aluminum foil on the cookie sheet if you're lazy about cleaning up, like I am.)
Mini pies cook more quickly than one large pie. Check after 10 minutes or so. Keep peeking. They may need to go about between 18 and 20 minutes. Don't overcook; better to undercook a bit. You'll know when they're done! (The knife trick, mentioned below.)
Take them out, let them cool, and enjoy. If they bubble and spill over – fine! They're still delish!
If you want to do one large pie, use a ready crust and pour the entire mix into the pie shell. Baking time (also 350 degrees) is 45 minutes to 55 minutes.
Want to be sure?
Poke a knife in the middle. If it comes out clean (nothing stuck to it)  – fini!