Is college still the brass ring?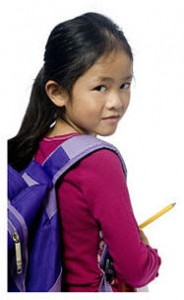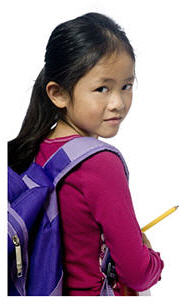 With many parents financially strapped and savings wiped out, it's only natural that we reconsider college for our sons and daughters. Once, it was a given that those four years meant the education needed to succeed, and essential experiences to test independence.
My 18-year old is now a freshman at a large university, and his 16-year old brother is a high school junior. From a young age, my boys knew what they loved and wanted, which meant college and graduate school in their future. We're also a family that believes in a liberal arts education – learning to think and see in new ways, to challenge yourself, being exposed to a breadth of subjects and fellow students, whatever your eventual career.
There's no question that competition to get into schools remains fierce, and money is a concern. But we know that to not try is to fail. We also know that scholarships and loans will figure heavily into our equation, as they must for millions of families.
Pressed and stressed – how much is too much?
My younger son recently attended a costly SAT prep class – more debt for me, more pressure for him, adding to his workload in a challenging academic program. He took the SATs a month ago (we think the class helped), but seeing how tired he was, I mused on competition, SAT scores, and SAT tips. I'd like to know what other parents think about the academic stress their kids are carrying, particularly if they have their hearts set on college.
How much performance pressure feels right?
How have you helped them manage activities – sports, arts, academic?
What kind of discussions have you had about college prep, applications, and financing?
The teen view, compliments of Radical Parenting
One of the teen writers at Radical Parenting took time to share her thoughts about competition, college prep, and college dreams. Note that she writes of dreams. Ours may be a bit tarnished in this tough economy, but our kids' dreams? They want their shot. I think we owe them that.
Take a look, and then weigh in, would you?
More of a Journey: College
Rachel is a teen writer for Radical Parenting.com, a parenting website written from the kid's perspective with 82 teen interns! Rachel was born and raised in NYC. She enjoys singing, debating, traveling and writing.  Her favorite subjects are English and Science; she wishes to pursue a career in either of them in the future.
As I think about college and the future, I realize that I planned my whole future out.  "I want to get into a state college for undergrad and then go to Columbia for graduate school for journalism.  I would want to start my journalism career locally and work my way up, occasionally writing a book.  After about 5-10 years of being the best I could be, I would start a program for teens to help them become published authors as well…"  I always thought about the "What", but I don't always focus on the "How".  I am so focused on the outcome that I sometimes lose sight of the path I am on.  Most teens are like that.
Everyone says that college was the best years of their life, though they don't admit it until after graduation.  I tend to hear that you "find yourself" when you're in college.  Though I may not be in college yet, I have my high expectations in it.  Most teens who are going to college do as well.
What Teens Want From College:
1.       To Learn – Of course any teen planning to go to college expects academic experience. We learn things better as well.  Since we normally pick our classes in college, we would naturally choose classes that interest us.  Teens learn better when they're motivated; we would do more and be more enthusiastic if we're doing something we love or want to do.  It is really exciting learning everything you can about something you love.
2.       To Discover – We want to learn how it is to be out on our own.  It's not like we don't want to be babied anymore (okay… maybe it is), but teens wish to be independent.  We want to work, learn, and make our dreams happen on our own.  By doing this, we learn more about ourselves, which is the main reason for our longing for independence.
3.       To Grow – When we discover things about ourselves, we become more independent.  However, if something is too hard, with no one to "handle" it for us, we push ourselves harder.  We work harder when we have to rely on ourselves.  This assists us to become stronger and prepares us for "the real world".  Yes, some teens actually look forward to hard times because we know it only helps us grow.  If it brings us one step closer to being treated like an adult, we will welcome future struggles.  I don't mean to use the cliché but it's true: what doesn't kill us makes us stronger.
4.       To Befriend – Many parents I know say, "The friends you make in college are for life."  Many of my friends believe this to be true. We are excited to meet new people, to mingle with people we weren't exposed to when in high school.  Different personalities, backgrounds, pasts… it's a potpourri of diversity!
5.       New Environment – This goes hand-in-hand with new friends.  A new environment is fascinating but, at times, sort of scary.  Teens are scared that, even though they want to be independent, they would fail at their dream.  Don't forget to always encourage them.  Do not encourage them to the point of smothering, but enough so that they're reassured that you will always stand by them, just not right next to him/her. However, different teens respond to new places differently.  So if your teen happens to forget to send you a weekly update once or twice, it's not because they don't miss you. They are probably still adjusting to college life.
6.       To Prepare – College is a gateway to "real" life.  All teens are looking forward to the "real" world, even those that are unsure about getting a higher education. This is the main reason why college is really exciting for us; we want to grow up and be able to support ourselves. So as you send us off to college in the next few years, remember that though we can't wait to spread our wings, we will always itch to come home.