I am not a kept woman. But I have nothing against it. In fact, I'm all for it!
Consider this my online announcement: SAUCY SINGLE MOTHER SEEKS KEPT WOMAN POSITION.
My, but I've traveled a far piece of road since the heady, feminist 70s. (Cover your bunny ears, Gloria Steinham! Pull down the brim of your hat, Bella Abzug!)
How did I get to this point?
Here's the fluffy little tale, well… a piece of it, anyway.

My journey

I was cute in the 80s (they tell me), though I didn't realize it then. Like many women in their twenties, I was still grappling with locating a reliable sense of self, with no GPS for the various versions of "me." They were all slippery and volatile, and never seemingly good enough – a situation worsened by the fact that I was a small in stature.
How does height figure into this? You'll understand… shortly.
The 80s
The 80s were a strange, transitional time for women. We told ourselves we could "do it all and have it all," with media reinforcing the superwoman myth. We wouldn't be pinned down like our mothers (by limited roles and no opinions of our own allowed). We wouldn't be stuck to domestic servitude (called marriage) by no money "of our own." And then there was the tedium of a single sexual partner. A definite no!
On being selective
Yet despite a determination to be open to everything, I've always been inherently picky about men. I can't help it, and I don't want to.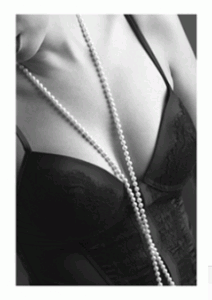 I need a man who is very smart, or I'm bored. A man who is funny, or life's dramas are harder to bear. A man who's open-minded, or I am offended by how easily he is offended. And I need a man who is tall; not only do I love the contrast, but there are practical aspects – he can reach what I can't (and I can make it worth his while).
Last, I need a man who appreciates complexity, all the confusion and cacophony of life's  impossible shades joy, discovery, and imperfection. Because complexity is richesse. 
For me, money has never been part of the equation, and therein lies the downfall of my womanly arts, and thus – albeit late – my search for the new position.
Overqualified and underemployed

Before I titillate with tales of kept-womanliness, allow me to highlight the product and service offering:
Fantasy-filled consciousness
Sweet disposition (except when I'm surly)
Bountiful breasts (my very own)
Big brains (left and right)
Able to converse (in multiple languages)
Sexpert scrabble player
No complaints in the boudoir (I'll leave it at that)
Creative in the kitchen
Polite children (now nearly grown)
Enjoy teasing (and being teased)
Fancy degrees (to impress the associates)
Able to decorate, select your ties, arrange flowers, and edit your professional correspondence
Elegant lingerie (French)
Sample size feet (stilettos included).
I suppose I should be speaking in terms of value proposition, but let's just say – holding my own for a woman "of a certain age."
However, in seeking this new position, might I also request a small health care benefit, and disability, should unforeseen on-the-job injuries occur?
Now, on with the story…
Big Little Wolf's summer adventure
While in graduate school, I interned for several months in New York City. When it came to the office, appropriate attire was tailored, asexual, and all business, with a string of pearls. A double strand, if you could afford it.
Simply put, those were new days for women penetrating the dark and exclusive world of "big business."
Remember "Working Girl?" Remember "Baby Boom?" Females were infiltrators. New kids on the block. We played by certain (forming) rules, and there I was on Madison Avenue, in my petite pumps and Hervé Bernard herringbone.
The bar scene
Working in the marketing department of a publishing house, the days flew by and the evenings flew faster. At 6 sharp, I joined the other females wandering up Madison, over to Fifth, stopping in Saks and taking our time at the glittering array of counters: a bit of Chanel dabbed behind the ear, a touch-up of Dior to the eyes and lips.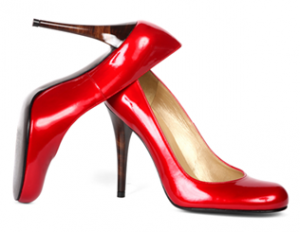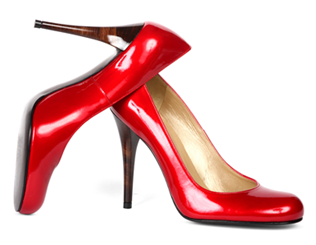 Sneakers were slipped off (tucked into a tote), heels were slipped on and we were ready for the route on the Upper East Side.
We hit the bars by 7:00, and as night heated up, the scene grew rowdier, smokier, and steamier. Cocky suits flooded up from Wall Street, unabashedly on the make. Backgammon games were in play, all kind of games were in play – as bodies pressed hard against each other inside the bars, and spilled out onto the sidewalks.
We were hot, we were restless, we were oh-so-young.

Stepping out from the crowd
The woman I cruised with most often was a friend, but the two of us together? Disastrous for my social life.
She was stacked, stunning, and smart. She entered a room and commanded it, even in a crowd. She could have her pick – and did – never leaving a bar alone unless she wanted to.
She was "Hollywood," and I was invisible, the sidekick. 5′ tall and cute, but cute doesn't hold a (stubby little) candle to lanky and gorgeous.
Besides, even in heels, I couldn't be seen in a crowd. So I'd call it a night, find a quieter bar, and nurse one last glass of wine before heading back to my rented room.
L, and the look in his eye
One evening, in a small club just before the end of my night, an older gentleman approached me, bought me a drink, and quickly captivated me with his charm. When you're 25, "older" could be anything – 35 or 40. I generally dated men in that range; we had more to talk about. (And they were better in bed.)
This man, we'll call him L, was certainly past forty-something. I put him at 60, maybe 62. He was disarming, with his conversation, flawless manners, unswerving confidence, and the way he looked at me – he had a piercing gaze that said I see you; I'm capable of seeing you.
There's nothing sexier to a woman than that sort of look. Especially after one more night of being lost in a crowd.
The set up
L and I talked, drank, and laughed. He was a partner in an investment house. Well-heeled, well-read, world-traveled, funny, and tall. He asked questions, and I answered, quite innocently. In no time, he knew that I was financing my considerable expense for graduate school entirely on loans. I was already carrying debt from a fancy college; I'd be paying off my education until I was 40.
Within the week, we were dating. Age was just a number, I told myself. And I genuinely liked L.
As for the bedroom? I had no doubt he knew his way around a woman's assets, and I was certain he couldn't wait to get his hands on mine. The problem? I only found him physically attractive through the haze of alcohol.
By the third evening we spent together (but not together), I said: "So tell me, L, when did you graduate from Princeton?" His reply was honest, but nonetheless surprising: he had finished college before my mother was born. He was my 76, my grandfather's age.
Two weeks later, he made his move, and his offer: "Sleep with me for the rest of the summer," he said, "and I'll write you a check for your second year of graduate school."
Numbers, numbers
I knew he meant it. If I said "yes," would that make me a kept woman, a temporary purchase with an exceptional price tag, or just smart?
That night, the numbers seemed dizzying. Four weeks, five times per week, for $15,000. And of course, the pleasure of his company – and it was a pleasure. $750 a pop. Was he serious?
$15,000. That was 25 years ago. What would that be today?

A helluva lot of money, as it was at the time.
The real dilemma? I was young and idealistic. I wasn't sure I wanted to go to bed with L, but I knew I didn't want the scales tipped in favor of yes as the result of money. Even that kind of money. I was also sure I was being stupid when I said "no thanks," but that's what I said. No thanks.
Here we are, a few years later
Several years ago, freshly divorced and newly unemployed, I met a gentleman 10 years older than myself who made it clear he was capable of taking care of me – and my little boys.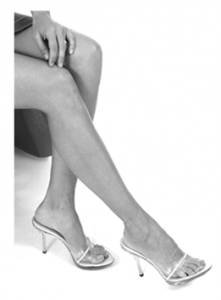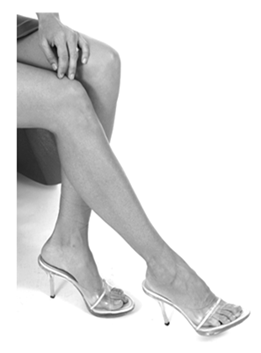 We spent weekends together (he was wonderful with my sons), and I was no longer the  innocent I was in the 80s. Would I say yes to an arrangement this time? I didn't care for him the way I thought I should; in fact, I felt stifled by him.
I'd just gotten out of a marriage that was a stranglehold of control; no amount of money was going to lock me up in a similar situation, even if I was now smart enough to make it worth my while. My answer was no, again.
I've had other such offers since, generally from older men – and admittedly – fewer!  But I've been raising my children and trying to make a buck, the usual way. Perhaps now is the time for career redirection, for a professional coach to help me reshape my CV so as to better target for a kept woman position – perhaps an appropriate new career objective in our "new economy."
The bottom line
I have no moral qualms over being  kept, do you? My justification – do I actually need one? I've contributed my share of "stuff" to the universe. Aren't I allowed to be tired? To get some stuff from my "stuff?" 
In fact, I'd love to be kept! (And I bet a number of my women friends would admit the same, under influence of martinis). I could write, be inspired by (hopefully inspiring) sexual play, and happily offer my womanly skills (and more) as part of the give-and-take of sharing a life – per the particulars of the kept woman contract, of course.
After 20 years in the corporate world, and the past 7 or 8 trying to get by, this relatively recession-proof position sounds very tempting. And I'm amply qualified!
The challenge? I'm older and thus perceived as less marketable. And I would still require a man (employer?) who is smart, funny, open-minded, and complex. As for tall? I'd give on that one, if everything else were in place. And he weren't yet in his 70s.
What else should I mention?
Oh, that. Judging by my history, I'd have to be in love with the boss.
…

Big Little Wolf's Daily Plate of Crazy