Daily Dish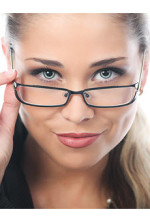 "It's not what you're doing that matters, it's what you're noticed doing." I heard that somewhere recently, and was annoyed. I could imagine such a statement from a disgruntled employee, or even a teenager commenting on chores around the house or kissing up to a teacher. But these aren't words I would expect from someone who takes pride in his or her pursuits, although I understand the cynicism that can arise in a work environment that is highly political or where favorites are played. Nonetheless, under usual circumstances, I prefer this: It isn't what you're noticed doing; it's what you accomplish. … [Read More...]
Women's Issues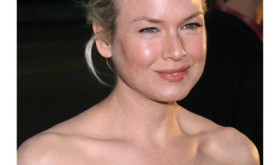 Renée Zellweger: Just one more example of women losing face if we show our age, and still losing ground if cosmetic procedures are dramatic?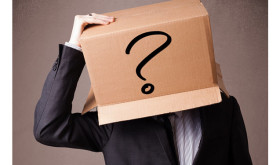 Musing on gender equality. Will it ever be achievable?
Relationships

The "love quiz" to assess your compatibility. To believe or not to believe. That is the question.
Most Recent…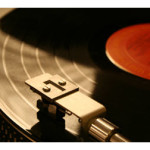 Maybe it's Devo that triggers your body's beat, or Donovan that renders you happily mellow, or the Yardbirds lulling you with harmonic woo that invokes an era of innocent love. All hail memory's soundtrack! (With a nod, of course, to the return of the turntable.) Whatever your mood, can we agree that tunes set your foot to tapping - and maybe you hum, just a little? So what if you find yourself craving … [Read More...]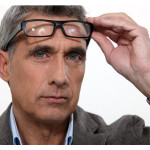 After recently musing on what women want, how could I resist seeking Google's assist on what men want? More precisely, I was curious to know about what men want in a relationship. Clarifying further, I anticipated that the results would be "what men want" as written by women - for women. To my surprise, searching for "what men want" led me to this: what men want... in a wife. … [Read More...]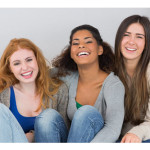 What do women want? Now there's a question! Should we assume it pertains to what women want from a man, what women want in bed, and what women want in a relationship? Guys... Are you rolling your eyes? Ladies... Are you wondering why it's so difficult to comprehend? Frankly, I can only imagine that the gentlemen I've known in my life are still posing themselves this question … [Read More...]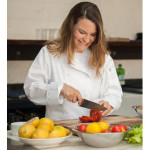 The online world is full of serendipitous encounters, and I recently bumped into a chef entrepreneur - with plenty to say on healthy eating - and running a personal services business. Brigitte Thériault is a personal chef, master menu planner, and a personal chef business coach. With 10 years of experience doing what she loves, not only does she focus on food that's good - and good for us - but she … [Read More...]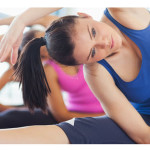 How does it feel to reach up and stretch in the morning, or to bend and gently try to touch your toes? Sometimes, stretching hurts - yet it hurts oh-so-good if we understand its purpose. And of course, if we aren't stupid about it - overdoing without regard to consequences. When it comes to stretching physically, we need to exercise due care. But that shouldn't deter us from … [Read More...]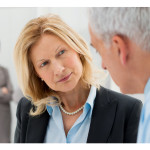 I really couldn't pass this up. The New York Times features four female CEOs addressing what it means to find their voice. Now I must admit that I've become an avid fan of the "corner office" in The Times Business Section. One of the reasons is because of the opportunity to hear women talk about how they worked their way up to running the show, not to mention something of their personal stories that … [Read More...]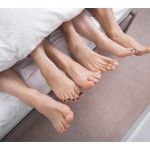 Yesterday was not my typical day. I went for something unusual. It was a matter of facing issues of sexiness, convention, self-image. Dare I mention... there was a three-way involved. A three-way mirror, that is. Hardly a secret to my intimates, I've lived my life with all too common dramas of weight and body image. There have been ghastly periods and triumphs, lulls for which I am grateful, and … [Read More...]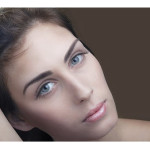 The timing couldn't have been better. A friend pointed me to an article on The Atlantic that speaks to issues of emotional support - not only their execution, but the good intentions that motivate those we love. Good intentions alone are not sufficient, but they are important. Naturally, we are familiar with … [Read More...]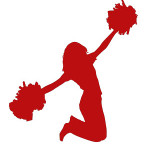 Sometimes it takes us years to understand basic lessons like this one: Everyone needs a cheerleader, an ardent fan, a steadfast supporter. Your cheerleader may be your parent, though hopefully as you become an adult, Mom or Dad isn't the only cheerleader on the sidelines. Your cheerleader ought to be the person you make your life with - just as you are his or her biggest fan. And that means … [Read More...]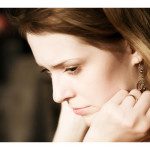 I have been accused of being overly sensitive to criticism, overly sentimental, and much too concerned with other people's feelings. In other words, I am "too" sensitive, and I suffer from empathy on steroids. I plead guilty to the first (in my personal life), guilty to the second (faced with a tear-jerker on screen or in print), and guilty to the third - with no qualifications whatsoever. I am empathetic … [Read More...]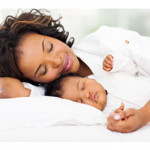 If someone asks you to pick the best day of your life, how would you decide which day that is? What criteria would you use? Might you angle for two "best" days if you could? Would your best day ever be an event, a personal moment, or possibly a professional triumph? Would it be the day you fell in love? The day you married? The day you became a mother or father? What about a perfectly ordinary day … [Read More...]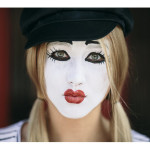 How to keep a straight face while dying to laugh out loud? Hard. Very hard. How to keep a straight face while lying? For some, not hard enough. Training yourself to exhibit a placid exterior, when you're feeling angry or sad, or for that matter - silly? Keeping that straight face through a poker game, a critical conversation, a negotiation … [Read More...]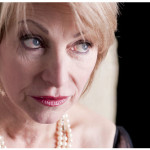 How many of us are growing older alone? How many of us are concerned about aging solo, with family members - if we have them at all - living at too great a distance to be of use, emotionally or logistically? How many of us try to deny the fear of what we imagine is coming? Sure, there are periods when we navigate our lives as singles. And do so no longer starry-eyed and fresh-faced, for example … [Read More...]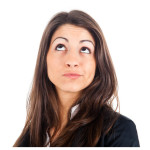 We're chatting about relationships. A string of bad relationships - and bad relationship choices. Mine. I insist that I never saw the end coming. Or for that matter, I didn't predict the less than happy "middle" either. "We all have choices," he says to me. "Some of us may have fewer, or the options are narrower. But we all have choices." He's an old friend. A trusted friend. The conversation … [Read More...]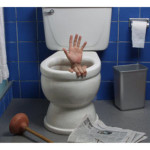 Oh, those bad dreams. The all-too-real nightmares. The ridiculous, but nonetheless disturbing images. You open your laptop to find the following: Everything. Is. Gone. Or, you wander into the bathroom in the middle of the night, and you're not alone. And I don't mean a mini Miss Muffet descending from her tuffet, either. We're talking monsters behind walls, ogres in shadows, hands rising up … [Read More...]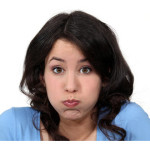 Lately, little things haven't been going my way. Each one, on its own, is a blip on the radar. But as annoyances and inconveniences accumulate, my impression changes. It's the typical stuff that's out of my control - or your control. As it all piles up, you begin to feel as if you'll scream or explode, as if you want to crawl under the comforter and pull it up over your head, or maybe … [Read More...]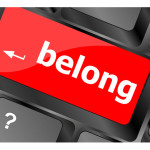 Where do you belong? Do you know? Are you sure? Do you belong to yourself, to your family, to your church, to your business? Do you feel a greater sense of belonging in one particular city - or possibly country? Does your family belong to you? What about your children? Perhaps I should rephrase: From what people, groups, activities, locations do you take your sense of grounding and belonging? … [Read More...]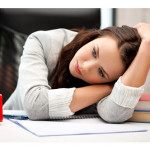 I cannot begin to estimate how many times the word 'mediocre' or some variant comes up in conversation. Let's just say - often. Too often. Certainly far more frequently than five years ago or even three. Why? Because 'good enough' has been absorbed into our cultural value systems. In fact, it seems to have replaced striving for distinction as our desired norm. Sometimes, 'good enough' is … [Read More...]