I was staring at the back of my fridge and thinking about a pot. Not just any pot; it was a pot that dates back 50 years or more — with a slightly scorched copper bottom, a solid handle I never need to adjust with my Phillips-head screwdriver, and definite signs of use. It is a vintage Revere Ware pot. It is a thing that lasts.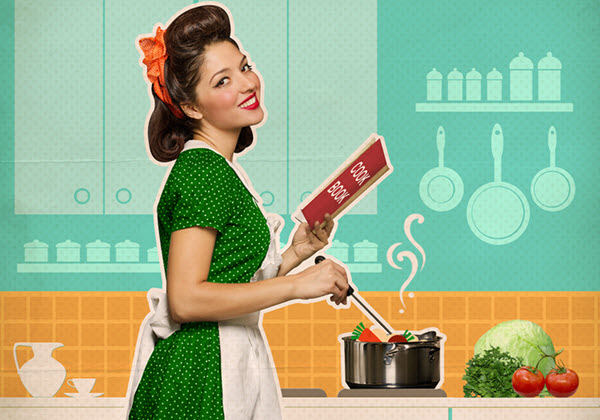 Now, there is nothing special about this pot really; it is one of two that my mother gave me after my college graduation when I was headed out-of-state to my first apartment and my first job. These pots were among those she had been cooking with for a good 20 years at least (as far as I knew)… thus my estimate that they date back a half century!
So both pots, which I continue to use, are things that last.
At the moment, the larger of the two is holding homemade soup that I whipped up about a week ago, which is what sent me to the fridge… Whatever is left is "signaling" it's time to dump it! (And shame on me for wasting any food, which I try not to do.) Then I need to wash the pot and put it away, knowing full well it will be ready for the next stew or soup anytime I need it.
Contrast this reality with the fact that I am looking at several other saucepans, frypans, and assorted cookware stacked near my stove, and all of it has been purchased within the past one to five years, as these items need to be fairly routinely replaced.
Comparatively, these are things that do not last.
Now about those pots… I only vaguely recall my mother giving me these kitchen items; she gave me a hard time over so much when I was younger that I frequently took the path of least resistance when dealing with her. She was disapproving of my spending money on bright blue plasticware to use for dishes and raised an eyebrow at my purchase of a Marimekko comforter and sheet set. No doubt, when she insisted I take her Revere Ware, I simply rolled my eyes and said, "fine."
Could I have anticipated that my mother's pots would serve me for decades? Surely not.
As for my contentious relationship with the woman who bore me, that too would take decades to appreciate. After all, we better understand the complexity of family dynamics when we ourselves become parents.
Ah, the wisdom we gain over the years experiencing all the nuance of what family means…

Turning my attention away from fridge maintenance and pot cleaning (which I'm clearly procrastinating), I note there is a bit of tidying to do on my kitchen table as well. For the past week I had lilies and daisies brightening the kitchen, but having tossed the flowers, the vase needs tending to. It is a simple, solid cylinder of clear glass, purchased a dozen or so years ago, and it is also a thing that lasts.
The flowers, on the other hand, had to go. Cut flowers don't endure; we don't expect them to. We understand that they will bud, bloom, provide pleasure, and then begin to wither, shed a few petals, and ultimately return to the ground as mulch or some other (recycled) element of the environment.
We can only hope the environment is a "thing" that lasts!
And what about me? What about you? To what extent are we built to last? To what extent are our limbs or bones going to serve us beyond the brain, or maybe the other way around? Can we predict what will last as we grow older? Should we worry about it?
What about a sense of humor? What about our value systems? How about hopefulness? Which of these are built to last? And is there anything that I can do or you can do to encourage these aspects of who we are — our best aspects of who we are — to persist? Wouldn't we like to "bloom" for as long as possible, and put off the withering?
What else lasts?
Objects that are well made. Objects that are cared for. (I think of my mother's china, my grandmother's portrait, and a few family antiques.)
So what about relationships? Will our relationships last?
What about love, in general? What about moments we share? What of contributions and creations that we leave behind, even if they only touch one person for the better? What about our sentimental stories passed along to our children and their children?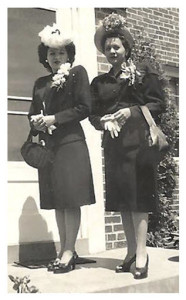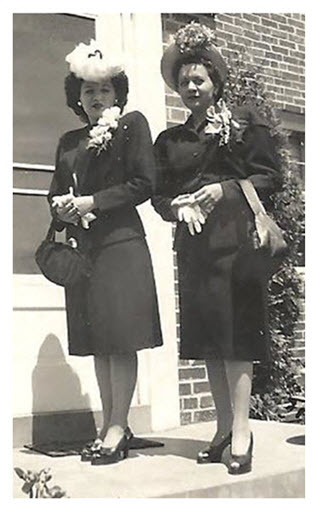 As for my pot — both my pots — based on a bit of researching, I'm guessing they date to somewhere in the late 1940s or early-mid '50s. They're older than I thought! In fact, it's quite possible that these Revere Ware copper clad pots once belonged to my grandmother, as I remember her having similar cookware. Or, she may have given them to my mother when she married in the 1950s.
Hmmm. For all I know, my pots are already on third-generational usage. And I suspect they will continue to function long past the time when my creaky limbs give way and my multi-tasking mind yields to octogenarian distraction.
Do tell…
Might you have well-worn but fully functional objects given to you by parents or grandparents?
Any objects that have surprised you with their anti-obsolescence functionality?
Any of your own qualities that have stood you in good stead in their persistence and longevity?
I welcome your thoughts.
You May Also Enjoy