It's that time of year… searching for just the right gift for people you care for (or leaving little hints when desperately desirous of a special something for yourself). So whether you're window shopping, online shopping or hitting the malls, you may be susceptible to the fanciful, the frivolous, and the funny finds like the ones I've stumbled into in recent days.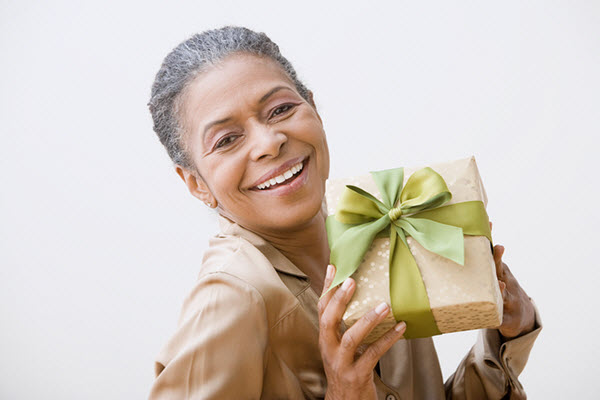 Wanting whimsical — and money is no object? There's nothing like the
Neiman Marcus Christmas Book
to tempt you. Take this… in the million-dollar range (and then some)…
a private New Year's celebration (for 300)
that is jaw-dropping! Then again, this
feel-good fantasy gift
can be had for anywhere between $50 and $50,000, and is all about giving back.
But what really floats my boat and falls under the $50 mark?
Chocolate pumps, lipsticks, and handbags! I am madly in love with this box of Maggie Louise Beauty Chocolates, though they are so gorgeous, I doubt I could ever even nibble!
I dare say, I would happily display them and gaze upon them for as long as I possibly could… Santa, are you listening?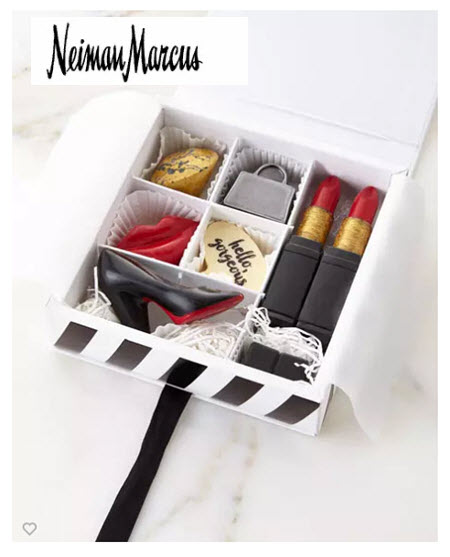 Even more affordably priced are these adorable accessories at Macy's… for the dog lover, these
canine trouser socks
, and if you're into fine art, try a little ankle homage to
the Klimt kiss
, also at Macy's.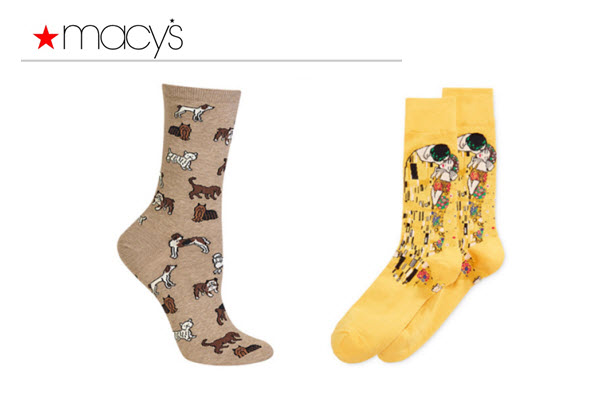 Yes, I picked up a few pair as (ahem) stocking stuffers. But shhhhh… don't tell! I want them to be a surprise!
Mini-beauty gifts abound on many retailer sites… Hello Sephora, Saks Fifth Avenue, Nordstrom… not to mention picking up products you may routinely use, with special promos nabbing you a gift you can then wrap and bestow on a friend. (No, that is not "regifting!")

Let's not forget the gift of experience — a note promising an afternoon out, just you and your BFF, at her favorite museum, a night of open mic poetry, a concert… the gift of music may be given by thoughtfully creating a playlist for a friend or loved one so he or she can enjoy a night out — or just a few hours to herself to unwind.
Adventurous? What about a whale watch? Tango lessons? Italian lessons… in Italy? A week with a personal chef taking care of dinner?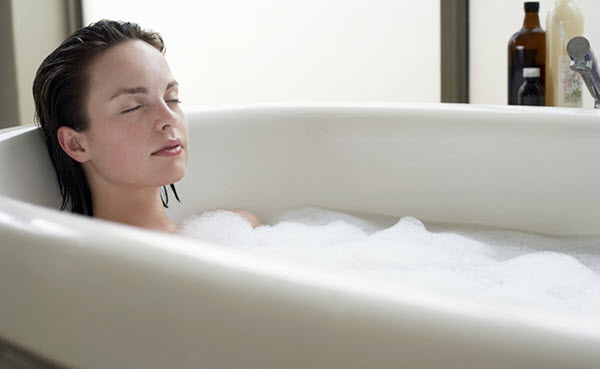 How about a consultation with a designer or stylist?
Ah… the stuff of dreams to some of us, precisely because these gifts feel a bit indulgent. And don't we all occasionally need exactly that feeling?
More?
Environmentally friendly cosmetics and personal care products such as those explored at Beautycalypse.com, or luxury gifts at accessible prices at Splenderosa.
Thoughtful beyond measure? Try these… An IOU to babysit for a single parent who rarely gets an hour to herself, or the couple who find themselves constantly corralled by their boisterous brood.
Cook something for a neighbor! Bake, then put your goodies in a pretty container!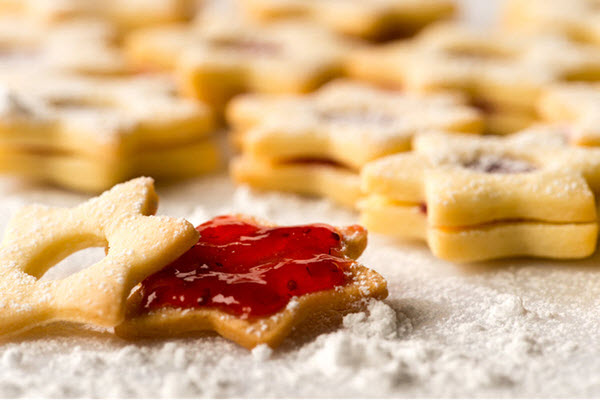 Don't cook? Don't bake? Perhaps you will consider giving the gift of an afternoon at the local spa, a mani-pedi, a session with a trainer, a relaxing foot massage… (See? Everything doesn't require budget-busting behavior.)
Also consider anything that grows — I love, love, love bulbs I can set by a window and watch as their little noses shoot up into stalks and eventually bloom — Jackson & Perkins has been a favorite source of mine for years, as both gifts and for my own fragrant and visual pleasure.
What about a timeless classic? A beautiful book by Charles Dickens or Jane Austen or Robert Frost?
How about a snow globe (always magical at any age)? A vintage ornament or tin toy?
Check out Houzz.com, a place to peruse with pleasure. And I confess to a particular penchant for vintage robots! (This little guy from Alexander Taron is adorable!)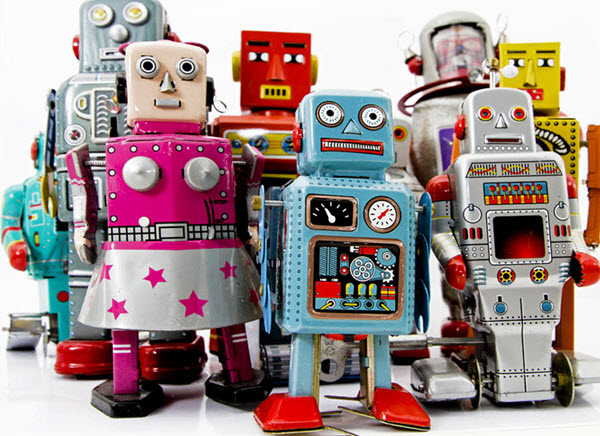 Other recommendations?
Consider a subscription to a magazine (you can find many $5 deals), or better yet, a high-quality newspaper.
While anything but frivolous, a donation to a non-profit is a significant and meaningful gift — and you can find any number of options across the web, but do be sure to vet them by looking on Charity Navigator. And don't forget about excellent options on gofundme.com, and speaking of which, let's remember that Puerto Rico still needs our attention.
Your faves? Your innovative ideas? Sensational sites to suggest?
And who has mastered those beautiful jam-filled butter cookies? I have never tried my hand, but I'm tempted when I check out this recipe (Bulgarian) or this version (German), both from TheSpruce.com.
No compensation is received from these sources… They're just personal picks in my morning merry mode. Please click through to anything that strikes your fancy at Neiman's, Macy's, Houzz and these other sites mentioned and enjoy!
You May Also Enjoy