It isn't that I went looking for myself at 50. Not exactly. But how to find yourself at any age, when you feel you've been lost, is an unsettling prospect. Finding yourself at 50 or after… terrifying.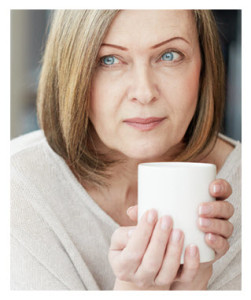 Maybe you've spent years in a marriage in which you tamped down the desire to start a business, to get a graduate degree, to have friends of your own rather than "couple" friends.
Maybe you've spent 20 of the past 50 years taking care of someone else, or simply doing what you thought you were supposed to — following the corporate path, running the family business, raising your kids in suburbia. Maybe you're on your own for the first time since you were twenty-something, or you've been on your own for years.
But now, the number 50 is a milestone, a wake-up call, a reminder of everything you haven't tasted yet and more so, the possibility of finding yourself just in time to act on who you are and what you want. Or what you don't.
Finding Yourself at 20 or 30
When I was 20, I was finding myself overseas, in France, studying law and literature and looking outward more than I ever had before, while still looking inward at who I was becoming. Like most adolescents and very young adults, I had certain expectations of myself and my future, of the person I wanted to be, of the life I thought I could shape — without too many obstacles.
I compared myself to others — don't we all, at any age? — and too often, I came up short.
Not pretty enough. Not thin enough. Not daring enough.
My items on the "not enough" list were many; but not on the list: not smart enough, not imaginative enough, not determined enough.
Even then, I knew that if I set my mind to something, I had the discipline, the resolve, and the willingness to consider countless options that were critical to finding a self I felt good about, a life I felt good about.
I may not have known how — except to set goals, live each day, and learn as much as I could, in the process, especially from my mistakes. Naturally, there were plenty of mistakes. Mistakes in judgment. In timing. In my reactions to what I couldn't control — illness, an unexpected break-up, the loss of a loved one.
Some mistakes we recognize immediately. Others, we only see in that rear view mirror that comes with distance, and of course, the years.
Everyone's Circumstances Are Different
When we're 20 or 30 or even 40, refashioning who we are, or "reinventing" if you prefer that term, may seem easier than when we're older. That's an assumption; no two people are alike of course, and the circumstances of our lives are very different.
My world at 30 certainly may not have resembled yours; I was in excellent health, I had wonderful friends, I had traveled the world, I possessed two degrees, I had no ties to a spouse or children, and the only debt I had — debt is always a constraint — was what remained from college and graduate school. I was, relatively speaking, free. More so than at 50.
Still, many people I knew at that age were married, some with hefty mortgages and car payments, not to mention children and pets and obligations I didn't have. Family and debt directed many of their decisions; a significant search to "find themselves" would have entailed abandoning responsibilities.
My own belief system rebels against sacrificing others to chase our dreams at their expense, leaving them to deal with the consequences. I do not believe in abandoning responsibilities. But nor can we or should we bury who we are, what matters to us, what we have to give, what we all have a right to take from our lives.
The Number 50: Frightening or Freeing?
There is another factor at play, namely, age itself. At 50, many of us are taking stock in a way that we do not when we are younger. We recognize that more of our lives lies behind us than ahead, despite the statistics that reassure us we are living longer, healthier, and more vibrant lives. That realization can lead to all sorts of behaviors — some constructive, some destructive — the proverbial midlife crisis.
We may also be dealing with hard realities: worries over money, especially after divorce; competing in a youth-oriented job market; health issues that begin to crop up.
There is also enormous liberation in reaching age 50. You may feel less compelled to please others and freer to please yourself. The presence of 20 or 30 good years ahead (rather than a sense of being immortal) spurs you to focus on what truly matters, and to allow extraneous concerns to fall away.
Among those concerns that ease: what others think of what you choose to do or say.
Certainly, most of us still care what immediate family and friends think of our choices, and more importantly, of who we are as people. (I'd say that's reasonable, wouldn't you?) Maybe we become overly concerned with how we look, and how we are being judged on our appearance.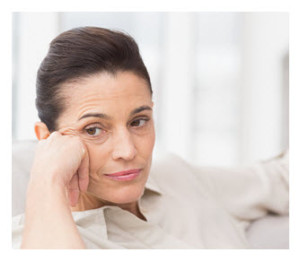 But must we really give that kind of power to the neighbors? To the ex? To any of the naysayers when it comes to a new style or hair color, much less your desire to learn the cello or Chinese, or to finally start that consulting business?
Not so much. Better yet… not at all.
Knowing What You Want
Some of us go searching for ourselves because we don't know what we want, we are vaguely uncomfortable in our own skin, we are restless in our relationships and lifestyles, we are aware of the passage of time and the precious nature of feeling as if we are fully alive in our loving, our giving, our expressing — and we know we aren't there.
We may not know where "there" is or exactly who we need to be to reach that destination. And while we are old enough to understand there is no single destination — nothing is static in life — we sense that we are caught in an undertow or drifting away from ourselves. We may even be steering in a direction that no longer fits.
So how do we zero in on what we want? How do we know who we want to be, and whether or not it's still possible? How do we bring the image of who we want to be into tighter focus, without losing sight of the bigger picture? Where do we begin — at 50 or 60, or for that matter, at 25? And are we really capable of fundamental change, if that's what is required? Do we have the funds, the support systems, and if not, can we generate what we need?
Finding ourselves can seem like chasing a moving target, like an exercise in futility, like a luxury in a world that presses us toward the necessities of each day. But if we feel lost and we don't know what we want, shouldn't we try to identify some element of the everyday to set us free to dream, or to anchor us when we're floating away?
Feeling Lost
We make choices in life that we believe are what we want, or that we are taught we should want. Perhaps we do indeed want them, but the reality of those choices is harder than we anticipated. We may muscle through — be it graduate school or the first year of a difficult job, or possibly the first challenging years of marriage. And then circumstances even out; we begin to feel at ease beyond our adjustments. We like where we are, we know who we are, we feel grounded and secure and solid.
But what if something happens to shake things up?
It may be an accident, an illnes, a job loss, a death, a divorce. We may experience an identity crisis in the wake of these life events — a period during which we evaluate our choices and assess who we are. We feel afraid, confused, uncertain; we don't want to give voice to these feelings, though we would feel better if we did.
We may look up and feel lost.
Feeling lost at 50-something can seem especially painful in a culture that devalues age and represents aging itself as if it were a disease. Feeling lost at 50-something can seem terrifying when you find yourself no longer interested in your old career (or tossed out of it), no longer married to the person you once loved (or abandoned by him or her), no longer in the role of full-time parent ("unemployment" of a different kind). Suddenly you have new options, but you're out of practice at the art of "going for it."
Moreover, you may be constrained by responsibilities — children still at home or in college, by the discouraging demographics when it comes to finding a job, by the equally daunting prospect of finding a new mate when so many possible partners your age are going for a younger model.
How to Find Yourself Over 50?
How to find yourself at 50 or after? I would say that it isn't so different from finding yourself at 20 or 30 or any other age, except…
We have the gift of experience to guide us. We have clues as to what has filled us with pride in the past, and what has left us wanting. We are also fortunate to live in an age when information is literally only a keyboard or touch screen away. The tools of discovery are at our fingertips, and they are many.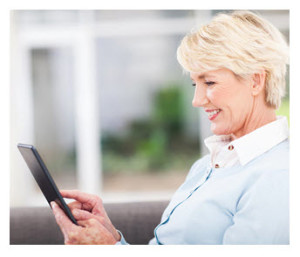 They include:
the ability to research on the Internet – careers, locations, courses, dating options
online communities to increase your ability to reach out and connect
the willingness of generous spirits in those communities to share their experience
the ability to acquire skills and gain new insights; you can teach a not-too-old dog new tricks
What else? Read, talk, listen, ask questions.
And let's not forget the assistance and counsel of professionals we may seek out, from therapists to career coaches to matchmakers! I would only caution that we should always vet those we are turning to for advise and services; it is all too easy to fake credentials and experience on the Internet.
If we're fortunate, we can turn to trusted friends and family who will applaud our reshaping of dreams and our desire to pursue them, or, at the very least, efforts to make small changes that allow us to be happier, healthier, more at peace, more "aligned" with the vision we have for ourselves even as that vision is evolving.
Looking in Our Mirrors at 50+
There are days I struggle with looking in my mirrors — those that reflect back who I once was, physically or emotionally. I may perceive the losses rather than the gains, depending on my mood, what happens to ache, or how much sleep I've managed; the loss of taut skin and more importantly, of a more innocent optimism.
I'm grateful that those days are fewer in number than the reflection of my strength, my mental toughness, my capacity for loving and of course, those old standbys like the ability to learn, imagination, and determination.
I am less frightened at not knowing what is next, precisely because I can look back and see all that I survived, all that I accomplished, and what has brought me the most fulfillment.
"But I don't feel that I accomplished anything of note," you may tell yourself.
Are you sure of that? Haven't you ever made yourself proud in learning something? In loving a child? In getting through a difficult situation? In asking yourself challenging questions? In the very act of reaching 50 or 50+? In the act of giving help to someone else?
Searching for Yourself at 50+? You Are Not Alone
Do you feel as if you should know who you are and what you want at 50?
Sure, we live in a culture that tells us to ooze confidence and drive. But isn't reality more complicated than that? Doesn't life teach us that change is inevitable, and personal development and discovery are options at any time? Aren't most of us more uncertain in who we are or what we want than we let on? Isn't 50 the perfect time to renew resolve, to accept our flaws, to appreciate our own strengths?
For that matter, why not 55 or 60 or 65 or any age?
I have regrets of course — don't we all? — and from those regrets and missteps, I take solace in what I have learned over the years. I use that knowledge in shifting the ways I deal with people and situations in my everyday life. I use that knowledge as I continue to struggle with old issues or new ones that emerge, redoubling my efforts (and switching things up) in order to remove obstacles I may place in my own path.
I have disappointed myself lately; I am not who I wished to be, nor spending my time as I had hoped. The reasons are many and immaterial here, but the fact of my dismay spurs me to make changes.
While I wouldn't say that I am searching for myself exactly, I like to think that I am aware of a renewed process of finding myself, and then reorienting. That is a function of appreciating the time that is behind me as well as the statistically shorter time that lies ahead. That is a function of being untethered from certain roles in an active way, however much I loved them at the time. That is a function of arriving at a stage where I can feel more at ease with focusing on me, on my needs, on "my turn" to explore.
I am not abandoning those I love. I am not abandoning my responsibilities. Nor am I abandoning myself, and the future that I still wish to make mine.
You May Also Enjoy