Growing apart? How many times do we use that catch-all phrase to explain the weakening of our relationships and possibly their demise?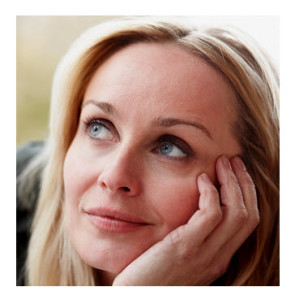 Sure, we do grow apart as our lives get tangled up in the details of pursuing careers and raising families. So what about growing in different directions? Is that little more than a euphemism for growing apart? Is it possible to grow in different directions while keeping a relationship healthy and intact?
Growing in different directions together is something I can imagine easily, though I recognize the challenges involved.
I also contend that it doesn't sound the death knell for the relationship, and growth is inevitable and necessary (for some of us) if we're to lead interesting lives.
And after all, isn't change the one constant?
Defining Personal and Professional Growth
Speaking in generalizations about growing apart isn't helpful. Don't we need to define our terms and look at a range of possible issues?
What do you think of when you hear the word "growth?" Emotional growth, financial independence, pursuing your dreams?
If we're considering elements like becoming more confident, discovering what we're good at, or leaving behind old fears, then isn't that growth desirable – no matter what?
Where does spiritual growth fit? What if one partner becomes disenchanted while the other becomes deeply involved?
Are the issues of growing in different directions compounded when there is a significant age gap between partners
Do problems arise when one person outpaces the other in terms of accomplishments, money, goals, recognition?
If two people change and grow, is that more easily dealt with than if one person soars while the other remains stagnant?
What role might age play in this picture? As we feel time chasing us, are we more likely to take risks to grow in ways that may distance us from a spouse or partner?
Perhaps the crux of the matter is reconciling expectations and logistics. For example, the wife who was happy to be home-based now wishes to start a career that involves travel. She's ready to fly; her spouse is (understandably) shaken by what is, for him, a dramatic (and possibly unwanted) change.
Toto, We Aren't in Kansas Anymore
For millions of us, gone are the days of the traditional family that is comprised of Mom, Dad, two kids and a dog… Dad picks up his briefcase, kisses Mom on the cheek, heads off to be the breadwinner and she stays home to tend to kids and cooking.
Gone are the days of a single career in which you put in your 40 years, take home your gold watch, then put up your feet as you finalize the plans for retirement.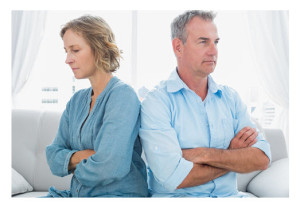 For that matter, gone is retirement – at least as we once envisioned it.
In my marriage, both my (ex) husband and I were so independent that there was only a superficial amount of "us." This was true from the beginning, and in hindsight, I see that the reasons are many. Once children entered the picture, the underlying separateness of our lives continued, exacerbated by two careers, and value systems that increasingly diverged. I wouldn't say we grew in different directions, but rather that we were never sufficiently "together" all along.
I have learned a great deal not only from those years but from other relationships, both before and after. Friction may arise when one's career "outpaces" the other, when two careers clash, or crystallizing self-knowledge becomes the impetus for growth that requires a shift in the relationship. One may see this shift as a plus, and the other as quite the opposite.
How to Grow in Different Directions Without Losing Each Other
So how do you allow for growing apart… together? How do you recognize that every adult may wish to pursue his or her dreams, that more time away from each other may be part of the package, but you don't want to lose your emotional connection?
What about the risk that your husband, wife, or significant other will fall for someone else? What about the possibility that he or she will commit a sexual or emotional indiscretion?
These communication and behavioral basics may seem like they're a matter of common sense. Too often we forget them, or shrug them off. Certainly, they can help.
Checking in with each other
Being clear in what you want
Listening to what the other person wants
Working through inevitable misunderstandings
Compromising, but not the core
Bending, but not breaking
Supporting your partner
Of course, it's one thing to check in with each other routinely – you're flirtatiously texting from Houston in the evenings as you're pursuing a new entrepreneurial venture, and he's responding from Philadelphia, while working on his first book.
But the other items on the list? They're likely less of a given.
Articulating what you genuinely want and need can be frightening and uncomfortable. Listening to how your new goals will affect the family may leave you with tough choices, and possibly guilt. This is where accepting that bumps are inevitable (and remaining committed to getting through them) must be joined by compromise, accommodation, and support. But only the two of you can decide what that means – the logistics required, the rewards for you both, and the potential risks.
Running Away vs. Running To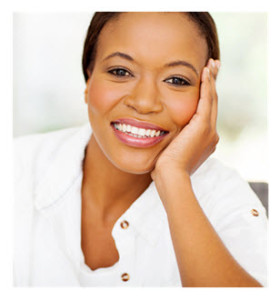 I've read many articles in which women, having raised their children, express "it's finally time for me." Sometimes, this involves leaving a marriage. Other times, it may mean taking a lover, and then leaving a marriage. More often, at least among those women I know personally, it's likely to mean pursuing education or career.
Consequently, they're spending less time at home and less time with a spouse, if they have one. They aren't running away; they're running "to." Having absorbed this bit of wisdom years ago – it's better to run toward than to run away – I recognize that counsel for what it is: simplistic and judgmental.
There are times that running away is precisely what we need in order to protect ourselves, protect our children, or avoid utterly pointless conflict and toxic relationships of many types. This does not automatically mean dismissing responsibility.
On the other hand, running toward a destination, an objective, or an imagined set of possibilities is framed in positive fashion. Running "to" presupposes the advantages of focus, optimism, and a socially sanctioned separation from people, places, and activities that we have tried and didn't work, or that we've simply outgrown.
Help! I've Outgrown My Partner
We may marry at 20 or 30 or 40, or pair up without the official trappings of a committed union. Regardless, there is no predicting the changes we will undertake, much less whatever life will impose upon us.
Those wise words about communication, compromise, and support?
They may not be enough.
Sometimes, we genuinely outgrow our partners. We're certain that what we each want from life is dramatically different. The way we lead our lives is wholly conflicting. Worse, one's behavior may be harmful to the other's. We hope to keep collateral damage to a minimum, but the bottom line is: it makes no sense to stay.
In the past, I may have wished to pursue my own ambitions, but I wasn't in a position to put myself first and nor was I in the habit of doing so. Naturally, making yourself a priority is tougher when you're the primary parent, and generally easier when you've arrived at Empty Nest.
Whatever the words we choose – growing in different directions or growing apart – the most important aspect is growth, if it's something you value, and I certainly do. Let's not abandon careful consideration of the risks and rewards of embarking on any sort of change, not to mention the impacts of our choices on others. But a relationship that is solid enough, "big" enough, and supple enough to support two individuals through change?
I readily admit: I'm a believer.
You May Also Enjoy