The Type A Personality?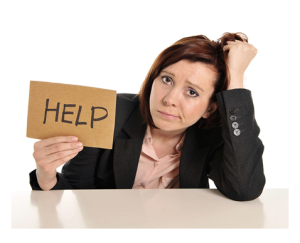 Easily wound up. Intense. Competitive.
That's me. (Are you surprised?) And I will add: for the Type A personality, "relaxation" doesn't come easily.
This morning, I was reminded how true this is. I found myself in the car on a routine errand that turned into one frustration after another. My blood was beginning to boil as my carefully constructed schedule was crumbling, there was nothing I could do about it, and with each additional slowdown – I wanted to scream!
Then I heard the voice, which is theoretically the Inner Voice of Reason.
The Inner Voice of Reason. Uh-huh.
"Just go with it," she says.
But my 10-minute errand has become a 30-minute fiasco and I'm still sitting in traffic… thanks to new construction on a road I take daily, a fire engine and ambulance blocking the street at the next turn, then Mack trucks and delivery vans, crawling along at 10 miles below the speed limit.
(Even now, hours later, I'm telling myself: Take. A. Breath.)
"Relax," the voice counsels. "It's not the end of the world."
But to me, being Type A, that's exactly what it feels like – the end of the world – though I know better, of course. If only I could get my body to stop responding like this is a major drama.
I check the time again. An hour and 15 minutes behind… and counting.
Hangry: When We're Hungry, We're Quick to Anger
I'm stuck in an enclosed space, and I'm angry. Hangry if you must know. I've been up since early morning, I'm incredibly hungry, and hunger makes everything seem worse.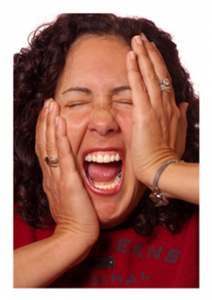 I want to let out a scream. (It seems to me I'd feel better.) But I don't let out a sound. Instead, I bang my hands on the steering wheel and naturally, that hurts.
Which brings me to my senses.
Ah yes. Little Miss Type A, fired up at feeling unable to exercise any control in my City of Nasty Traffic. Noting the growl in my stomach, I am moderately consoled. This, I presume, is why I'm overreacting. Eventually I will arrive home, eat a bite, and feel better.
If only I weren't quite so "Type A," I tell myself. And then: "I've got to learn to relax."
The Type A Personality
When I first moved south after living in the urban Northeast (not to mention, Paris), I used to joke that I was once a Type AAA, and relocating had mellowed me. I still moved quickly, worked quickly, spoke quickly – but less so.
Funny?
Not really. True?
Definitely.
If you're wondering about the Type A Personality, Simply Psychology provides excellent insight, which sadly fits yours truly to a T:
… very competitive and self-critical…

… without feeling a sense of joy in their efforts or accomplishments

… the presence of a significant life imbalance… characterized by a high work involvement… easily 'wound up'

… seem to be in a constant struggle against the clock

… try to do more than one thing at a time
How about we stop right there, shall we? I feel like I'm looking in a mirror, and yet…
Taking a Detour
Once my original errand was completed (at last!), I glanced at the clock in the car and considered the traffic again. I decided to take a detour – I was pointed in the right direction – and I went to the Farmer's Market. It was an item on the schedule for the next few days, I was already late according to my own plan, so what was another 45 minutes if it would buy me more wiggle room over the weekend?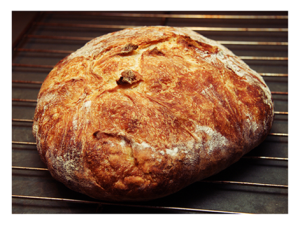 And… I might actually enjoy myself. 
What I can't predict: more traffic tie-ups, more construction, more delivery vans. But once I enter that remarkable space filled with colors, textures, and aromas, I can feel my limbs lighten and my mind let go of the "shoulds," as I am able to begin to experience pure, sensual pleasure.
I pluck up zucchini, yellow squash, purple eggplant, Roma tomatoes – I'm planning on ratatouille – and then I have my way with the red potatoes, the button mushrooms, the Vidalia onions.
Isn't it glorious when you can pick through produce – squeeze it, smell it, and imagine it in your recipe?
I move on to the herbs: fresh thyme, feathery dill, basil to make the gods weep! Next it's the breads – all organic – and amazing. Sourdough and artisan loaves, ciabbata and multigrain, hearty pumpernickel and rustic baguettes.
Breathing, Assessing, Reminding… Relaxing
My ride home was uneventful, though stalled again by clogs that are unusual at the hour I was on the road. Despite being hungry, I reminded myself that I was "almost there" – home, where I could eat, take an Advil, get to work, and feel more in control.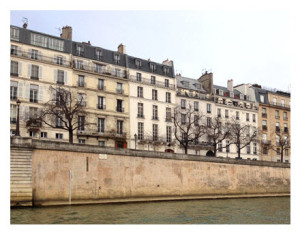 On my return, while stuck behind more trucks, vans, and other obstacles, I was calmer – yet wondering what I might do to make relaxation more "natural" to me.
I know that I need to do a better job of managing stress — this isn't news — but as the Type A description points out, that isn't as simple as The Idiot's Guide to Deep Breathing. And yet, there are places where I seem to unwind. For instance, at the food market, anywhere I can people-watch, and yes, if I am so fortunate as to make my way across the Atlantic to Paris, the worst aspects of my Type A stress simply fall away. And not just when I'm en vacances.
But I'm not in Paris.
So what can I do given where I am, where my life is, and all that is out of my hands – as it is with any of us?
Tips on Relaxation, Standard-Style
The usual tips and tricks for relaxing?
They include meditation and exercise of various types. For some people, deep breathing may be enough to "center" themselves and gain significant benefit when otherwise feeling stressed.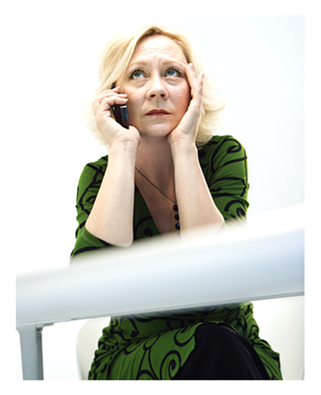 Some use reading – isn't that lovely? – but that assumes that you have time to read and by definition, the Type A feels so pressed that she is likely to determine there is no time to read!
Music? That's big for some. The man in my life unwinds to the Rolling Stones and The Doors, but as it is, he's decidedly Type B.
Tips on Relaxing for Type A Personalities
So what exactly can the Type A do?
Yoga. It works for many people. (I need to look into it.)
Daily walking. Fresh air, movement, a dose of nature – the mind can work if necessary, while unwinding.
Storytelling. Being on the receiving end of a great story is, for me, enthralling. So how do I incorporate this into my routine in some way?
Laughter. This means touching base with friends more often, finding perspective, and letting go. Easier said than done, but oh so good.
Writing. This one used to center me most pleasurably. Typically that means writing by hand in my journal. I've taken up that habit again to see if it yields positive effects.
I did come across these stress relief techniques, and while I've tried them before (to no avail), I need to give them a shot again – in earnest.
Certainly, when I make a point to give to others, I get out of my own head and stress diminishes. However, as soon as I'm back in my home where I work, I'm in all too familiar High Stress Turf once again. Frankly, I'm open to suggestions.
Any of you Type A's out there – might you share what helps you to truly relax?
You May Also Enjoy