Is a mother who adopts a child any less a mother – after sitting up through colic, cradling her little one when he's sick, or making 1100 school lunches in his first ten years?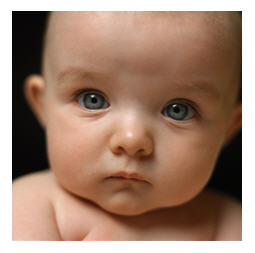 What about scrimping to afford the new shoes he outgrows monthly, the piano lessons he's been dying to have, the extra tutoring to deal with a learning disability?
Is a mother who uses a surrogate any less a mother, raising the biological child she shares with her partner? Picking her up after falling from her bike, celebrating after the first spelling bee win, sitting up through the night to nurse her fever?
What makes a mother a mother, anyway?
I admit that I was baffled reading this article at Huff Post Parents. At issue is  Jane Kassim, a 30-year old English woman, who is fighting a legal battle to attain the same amount of paid maternity leave as other mothers. Ms. Kassim was born without a womb, and her cousin acted as her surrogate.
Maternity Leave Policies
It seems the peculiarities of British law provide 13 weeks to Ms. Kassim (with surrogate), whereas mothers are generally entitled to 52 weeks of paid maternity leave. 
In comparison to the very generous UK policy, according to the Huff Post article:
… currently, American moms are only eligible for six weeks of paid leave. But because of various nuances and rules about companies that are exempt from the law, only about half of women are guaranteed that time.
Technically, the above statement is somewhat misleading, as I interpret the Family Medical Leave Act (FMLA), which provides up to 12 weeks of unpaid leave, based upon various eligibility criteria. Of course, FMLA doesn't apply to all workers or companies, and thus even this theoretical leave is problematic. And note – unpaid. 
American Mothers
Some in the Huff Post comments thread argue that since she didn't actually give birth, her 13 weeks of leave should be sufficient. They dismiss the sleepless nights associated with most infants, the (sometimes terrifying) trial-and-error process involved in first-time mothering, the routine visits to physicians for well baby care and inoculations, not to mention bonding with the baby. Or in Ms. Kassim's case, two babies.
Given that US leave policy is so paltry in comparison, many comments bordered on huffy, as though she ought to be grateful for her 13 weeks and keep quiet.
As women, I realize we can't fight on all fronts at once. I also realize that for small companies with few workers, leave of any sort is a challenge. But does that mean that every woman who works for an organization not subject to FMLA – or ineligible due to length of service or other circumstances – must choose between a child or losing her job?
Good Mother, Good Start?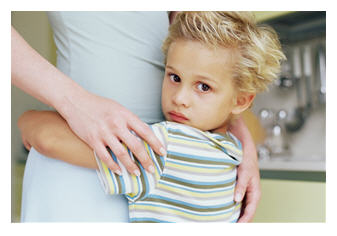 For a nation obsessed with Being The Good Mom, why aren't we more insistent on laying the foundational work in the first months of life?
52-weeks may seem extreme to some of us, but what amount of time does seem reasonable? 40 weeks? 6 months?
Personally, I was happy to return to work after the birth of my children – 6 weeks "officially," during which time I was required to use Short Term Disability and vacation days for a portion of it – all the more reason to hurry back to the office and receive a (necessary) pay check.
Unofficially, I was performing certain tasks from home, three to four weeks after giving birth.
When I did return to the office, not only was I not fully healed from a C-section, but halfway through each day, the desire to hold my child was so strong as to be physically disorienting. My preference would have been to work part-time, but that wasn't an option. Likewise, doing without my pay and benefits also wasn't an option.
Surrogacy, Adoption
The brouhaha over the Kassim case?
In the UK, both childbirth and adoption receive up to 52 weeks paid leave, but for some reason, surrogacy does not.
Sure – the physical act of giving birth necessitates an extended period for some of us, a hormonal roller coaster, and other adjustments to our bodies. But that doesn't diminish the dramatic adjustments required of every family that welcomes a newborn, or even an older child, however he or she enters our lives.
My definition of a mother is a parent who loves, nurtures, sacrifices, provides for, and guides the life entrusted to her.
What do you think of this case?
How much time off did you take after you became a parent?
Were you concerned about losing your job or benefits?

Big Little Wolf's Daily Plate of Crazy