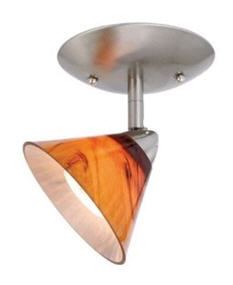 No. Definitely not a pyramid.
(I would've heard the dragging of stone and moaning of exertion.)
Couldn't be the Colosseum.
(Insufficient ceiling height.)
The Taj Mahal?
(No reflecting pool.)
I was ticking off the list of wonders in my head, trying to recollect each and every one in its splendor and significance. Seven, right?
Surely, this was the eighth.
He had spent hours online and on the phone, grumbling from his room, then in and out of the house – man on a mission. He was searching for a supplier of a particular part, finally found it, rifled through closets for tools and wires, then he tinkered – disassembling a dangling kitchen spotlight that hadn't worked in four years. Now he was standing barefoot on the counter, head cocked sideways as his cheek was pressed up against the ceiling and he slowly unscrewed the fixture from its housing.
A few shits were uttered (naturally).
Then assorted variations in Spanish and French (magnifique!).
The German variant (of course).
Cables were adjusted, switches were flipped. Let there be light!
This exotic event was followed by sounds rarely encountered in these parts. Now what was that machine called again? A long-lost leftover of 20th century domestic life, making its rounds in the hands of a… (drum roll please) teen! I believe it's known as the vacuum cleaner?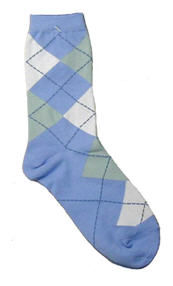 Attachments were rotated. Chairs were pushed out of the way. Cushions on a couch were lifted, as an assortment of pens, pencils, screws and coins were sucked from its abandoned recesses. Crumbs and leaves and dirt were suctioned up from corners along the floorboards. Dirty socks – yes, a veritable mount of dirty socks began to accumulate (argyles anyone?) – turning up in odd bunches and configurations, rolls and knots, hidden under ottomans, behind books, beneath posters and papers.
The occasional grunt issued from a scruffy, lanky boy who muttered to himself and alternately… whistled.
Not since the frantic and feverish folly of the Latvian Affair had anything like it been observed. No Colonel Mustard in the Library with a Mop, but it was College Boy in the Kitchen with the Comet!
Rooms revealed themselves to be approaching habitability levels once again, though this bizarre behavior remains unexplained. Certainly, unexpected. Possibly even wondrous.
Right up there with Macchu Pichu, and maybe the Great Wall.

Big Little Wolf's Daily Plate of Crazy