Boy meets girl. Boy loses girl. Boy wins girl back.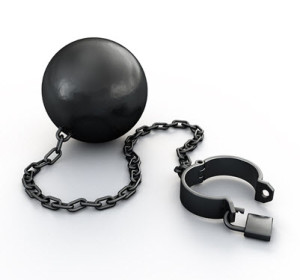 Maybe.
Come on. Relationships. However you configure them, whatever your sexual orientation, is there anything more fascinating? Don't we always want to know more about the private lives of our celebrities, our politicians, even our next door neighbors? Who's hooking up? Who's breaking up?
Aren't we all looking for the perfect pairing and the happy ending?
And yet.
And yet 50% of first marriages end in divorce, and with remarriage, that failure rate increases.
And yet we hunger for our image of domestic bliss as everywhere we turn, we're told not to "settle."
In a tidy little piece promoting the notion that a "just okay" marriage is not okay, I find myself on familiar (irritating) turf, objecting to what some will call semantics, including the word "just." You know, that nasty little modifier that insinuates itself into our psyche and our speech, that seduces and diminishes, that spills its toxic judgment which is anything but just.
When it comes to romance, to relationships, to spouses, to partners – couldn't we change the conversation? Ease expectations away from concepts of commodity coupling, list-love, and throw-away marriage?
Leaving the "OK" Marriage: Fast Track to Nowhere?
The article offers a quickie interview with author Pamela Haag, who talks about her book Marriage Confidential, and her concept of the Just Okay Marriage. She says:
I haven't felt totally fulfilled by marriage. So I conducted a survey of almost 2,000 people and found that many of them felt the same way…  It's not that the marriage is terrible, with people who are arguing or miserable. But they're stuck in an ambivalent stage.
She goes on to say:
Experts say compatibility is key. But when a marriage is too much like a friendship, it loses energy.
The interviewer then asks how the "semi-happy" rut can be avoided, to which Ms. Haag responds:
It's more about how you live in a marriage than whom you choose. I think people in happy marriages live like they're on vacation all the time, in the sense that they're paying attention to each other and trying to have some fun. Marriage should be enjoyable rather than just hard work.
Are you kidding me? Live like you're on vacation all the time?
In all fairness, Ms. Haag makes points I agree with, including the fact that women increasingly shoulder the burdens of breadwinning and the lion's share of domestic duties. Moreover, she says children take too much focus, reminding us that once upon a time "kids were told to scram" so that adults could be, well… adults.
So what do we do? Opt for okay? Go for good? Battle for best or get the hell out? Are our marital expectations based on fairy tales?
Pairing Up: Narrowing Focus, Narrowing Options
Some might say that knowing what you want – and going for it – is the only way to get it. I would agree.
Some might say that if you narrow your focus too restrictively, you may miss out on other opportunities. I would agree.
So where is the happy medium? Yes to every invite if the guy has a pulse? Dating every eligible woman, even if you're not initially attracted?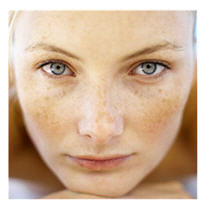 And what about the issue of "okay"  being not okay? The settling syndrome that seems so unsettling? Like you, I'm subject to the same pop culture influences that convince us we're entitled to fantastic jobs, incredible spouses, beautiful homes (and naturally, well-behaved children), but I take those inputs for what they are – wishful thinking, a bit of escapism, and often, a distraction.
I also take issue with them. Because they're damaging. Because they establish false expectations. Because in my universe, good is solid. Good is relatively great. A good man, a good husband, a good father, a good son, a good friend, a good boss – these are damn difficult to find – or achieve – in a culture that seems to be losing its compass.
If you're dating and you find you're missing a deal breaker (and there shouldn't be 101 of them!) – then factor that in. And if it's not, are you walking away from something good because you assume there's something better?
Boredom By Any Other Name Would Smell…
So. When marriages become boring, do we dutifully focus on the positives – like raising children and being comfortable – and ignore the rest? Is that why we look up years later and tell ourselves there's nothing left or, at best, what's left is "just okay?"
What if you're early in your marriage or relationship, with or without children, and you feel things slipping away? Can you still see what is good? Can you discuss it? Do we lack the tools – or the discipline – to talk to each other? To strengthen relationships rather than scrambling for the nearest exit?
I know, I know.
There's the toilet seat that's always up (or down). The toothpaste tube, the clothes on the floor, the silent treatment after a long work day. There's the way she chews, her fatigue in bed, the hours she spends with the cell to her ear and it isn't you getting close, and you'd like to get closer.
Defining the problem may be easy. Or not. How many of us have couched what we don't want to examine in "we've grown apart" or "he doesn't understand" and we leave it at that? Even if we can define the problem(s) – solutions?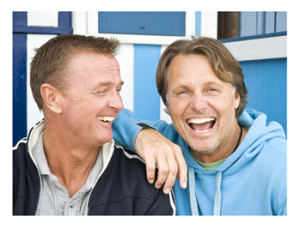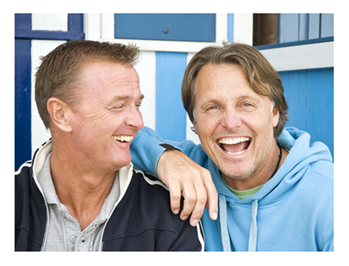 Another story. Never easy, never painless, never straightforward. And we may have waited so long we're buttressed by our convictions that our way is the right way, our grievances the only grievances, our happiness – individual happiness – the one that counts.
Marriage Talk, the Marriage Walk
Oh, I admit I'm thinking a good deal about relationships these days – what makes them work and what causes them to deteriorate. Perhaps it's because I'm in the dating world again. Perhaps it's because I'm watching older teenagers hook up, break up, fall in love and then tumble out again. And yes – sometimes in that (woeful) order.
I'm also pondering a culture that approves of relationship deal breakers that have little to do with values or character, and I'm concerned about how foolish that seems – to me. And it is potentially detrimental – to our children.
My thoughts – as if they weren't already clear?
I suggest we dispense with "just," reposition "okay," and go for good. Let's go for seeing the good and acknowledging it. If we think we have good, we may be able to make it better. And that is about work, the partners we choose, and if we're fortunate – the occasional vacation.
You May Also Enjoy