Last evening I considered a little lip gloss, the plum mascara, my favorite winter pencil skirt and a pair of hot boots. Yes, heels.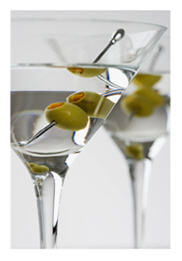 I thought about going out – there's a nice restaurant a few blocks away, with a friendly Cheers bar atmosphere, especially early evening on Fridays. For a woman on her own, it isn't too daunting. And there's always a character or two that make for fascinating observation. And great stories.
I considered the possibility. And I set it aside.
Instead, my son had some people over after a busy week, and I stayed out of the way doing a little work, a little reading, a little writing, and generally keeping to myself.
Women aging out of dating
In perusing some sites I visit regularly, I was up for lighthearted fare. I went from relationship tips to style advice to a crisply written article by a woman in her 60s. She talked about aging out of the dating market. So last night, in staying home (surely easier), was that an act of recognition that I've "aged out" of dating, or simply given up?
I've alluded to this issue a few times. I tiptoe around it or plunge in, when writing about older men and younger women, not to mention my well stated preference for French men for whom, among other things, getting to know a woman by checklist is less prevalent.
One night does not a trend make…
Certainly, one night's decision to stay in where it's warm and comfortable doesn't make for a trend. But the fact that online sites are no longer a viable means to meet people is. For a woman at 50, odds are she'll be hearing from the occasional man in his 60s and some in their 70s. Trust me on that. It's the age-old age issue.
Men her own age? That's a no.
So do women age out of online dating, rather than dating altogether?
If that's the case, and you no longer have the typical social outlets for meeting people, then what?
Do you accept that the rest of your life without a partner – casual or otherwise – is the way it will be?
A woman's options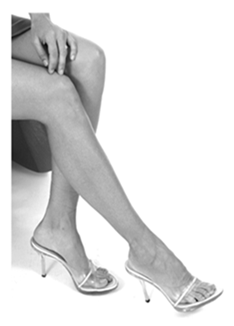 Oh, I'm not looking to spin a self-fulfilling prophesy. I still have a little kick left in me. The brain is fully equipped with quips, my flirtation skills ramp up when there's a spark, and well… sex remains important to me. I may be worn down by the single parenting juggling act, but there's still a "me" here – and that me is a woman, with a woman's needs.
When I manage to get out of town, I meet people easily and I love the process. But escaping – to anywhere – isn't my norm. Tending to the last full-time months of parenting, not to mention earning my keep – these are the rhythms of my days and nights.
But I ask myself: By the time a single mother has raised her children, is she too tired to make the effort to date? Especially with demographically narrowing options?
Changes ahead
When my younger son goes off to college, I'll be facing major changes head-on. I'm aware that those changes will be significant for many reasons, not the least of which is the fact that I'll be dealing with layoff from my primary job.
A job that has generally been a 24/7 undertaking.
A job of the body, the mind, the spirit, and the heart.
In recent months I've had a few tastes of what this will be like. I sense the depth of disorientation that will come. It will pass of course, and I will take steps to create a new life. A different life. I hope, a good life.
Questions, predictions, reality
But I wonder if a relationship will play a role in whatever comes next. And what about sex? What about friendship, which is perhaps the greatest gift of all, and one I don't take lightly?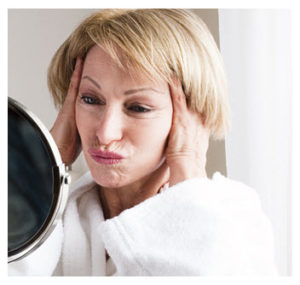 Do single women – never married, divorced, and widowed – simply age out of social and sexual options? Do we withdraw from certain aspects of a full life, convinced (by the mirror or a series of slights) that we have little choice? Do we give up in some measure, and thus, slide into a sort of invisibility that isolates us further?
I make no predictions. I offer no suggestions. Yet I believe in the accuracy of my observations, although I base them on anecdotal evidence as well as my own experience.
Culture, age, relationships
I will say that I sense this is particularly American, albeit not exclusively American. These are impressions and comparisons to my experiences in France. There, I have enjoyed the company of men and women to whom age is irrelevant, smarts are valued, and common interests as well as shared values yield opportunities to connect and plenty of good times.
Will I hop a plane in 2012? No way to know.
Will serendipity present other options? No way to know.
Will my shoes get dusted off for a few more rounds on the dance floor?
I have no crystal ball, but I'd like to think so.
You May Also Enjoy