How could I not be a little horrified when I read this headline?
Couple aborts twin boys because they want a girl using IVF.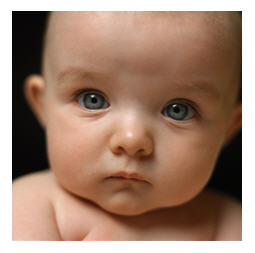 When it comes to the art of headline writing, I'd say that qualifies as a grabber. It caught my attention, provoked my ire, and brought me to this article that appeared on Politics Daily. And what the article describes, for me, is extremely disturbing.
I am all for each of us owning our own bodies. For reproductive decisions that are between us and our gods, us and our physicians, us and our chosen partners. But when I consider this story, that twin boys were aborted purely because they were boys, it strikes me as exactly the sort of ethical nightmare we face when presented with certain medical possibilities.
Furthermore, I am not for government intervention when it comes to these issues.
Except… and there's always an "except," which is, of course, part of the dilemma even in free societies. Freedom requires guidelines at the very least, and laws, as we well know.
This particular case is taking place in Australia, as the couple continues their bid to move forward with IVF, so they may have a girl. I latched on to this paragraph with some relief:
But the couple, who want a girl to replace the infant daughter they recently lost, is so far still barred by Australian law from pursuing their quest for a female baby. The state of Victoria, where the unnamed couple lives, does not allow sex selection using IVF unless it is done to avoid the risk of the baby's inheriting a genetic abnormality or disease.
The story is certainly more poignant, knowing that the couple is already riding a river of grief at the loss of a child.
But as I continued reading, I was dismayed again, seeing that the case is going to the next level in the legal system. Strangely, I've never been so painfully aware of the rights of the unborn (if I may use those terms) as in this story. Perhaps because there is no apparent medical need, no situation of poverty or even single parenting. Embryo testing to screen for genetic defects is one thing; to "deselect" a baby (or two) of the unwanted sex, via abortion, feels like something else again.
I am fully aware that this is my value system speaking, and it contradicts my pro-choice belief that we each own our bodies. Is this anyone's business but theirs? And would it surprise you to know that the US does not regulate this sort of sex selection? In fact, if the Australian couple in this article are unsuccessful in their quest, they plan to come to the US to proceed.
I admit – I've been so busy raising my own kids as a single parent that I'm not always as current on "the world" as I ought to be. Nonetheless, I was surprised, and I have mixed feelings. We all may secretly harbor preferences for children of a certain gender. If we have a boy, we may want the second to be a girl. If we have girls and love it, we may want a houseful. I have delighted in raising boys. I would have happily had more.
But I took – and would take – whatever I was given, grateful for a healthy child of either gender. In fact, I shocked my doctors when I was pregnant in my thirties, and refused amniocentesis both times. I had no particular risk factors (other than age), and for me, I knew that I would proceed no matter what. I also know that's a highly personal decision, one I wouldn't have anticipated 10 years earlier, and I wouldn't impose it on anyone else.
But in this case, and cases like it, just because we can do something, does it mean we should?
Reading this article also recalled – for me – the transgender man who has now given birth three times, not to mention the stories that appear periodically documenting mothers giving birth in their 60s and 70s. On the former, I am bothered, but opt for a "live and let live" approach. On the latter, I am strongly against.
What do you think of this case?
What do you think of selecting the sex of your child?
Where do you stand on motherhood over a certain age?
Do you believe these decisions should be unregulated?

Big Little Wolf's Daily Plate of Crazy