How many decisions does the average person make in a day?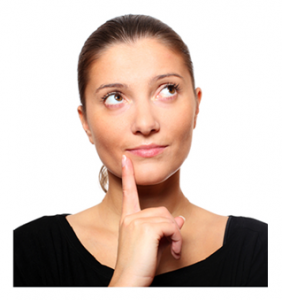 Two dozen? A few hundred? A few thousand? 
Doesn't it depend on what we consider a decision? Do I decide to get out of bed each morning because I must – to make a living? Hit the light switch? Walk to the kitchen?
Coffee before shower or coffee after? One cup of Joe or two? An egg or fruit? No breakfast at all?
Am I listening to my body? What is it telling me about my decisions – and my choices?
Now we're talking! Choices with consequences.

Coffee first? Yes. I get it going. Then my laptops as the French Roast brews. But do I need both computers, really? Which first? Does it matter?
Uh-oh. One is running updates. Better open the other to check email. Which email first? Before I brush my teeth?
Whew! Decision-making is tiring! (And I've only been awake five minutes.)
Priorities, Habits, Consequences
I consider the four tasks I could start, all of relatively equal importance. Oops! I forgot to check last night's notes in my black-bound agenda, as Mr. Coffee gurgles on. And what if when I see those emails, the entire day ahead must shift?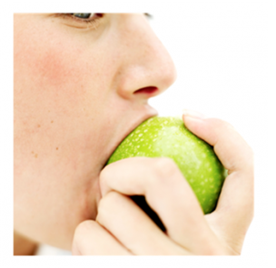 Whatever decisions I make, won't they be influenced by relative priorities, by habits, by consequences of doing one and leaving another until later?
If you search the Internet, you will find the average number of decisions people make in a day estimated at hundreds, up to five thousand. And of course your interpretation of a decision is fundamental to your count.
To my surprise, searching on this very topic out of curiosity, I bumped into numerous queries on how many food decisions we make each day – more evidence that we're preoccupied by what we eat, how often we eat, and what's in what we eat.
Concerned with health when it comes to the fat issue? You bet. And apparently, a Cornell study indicates that we make 200 food decisions each day – so that blows my original decision tally right out of the water!
Decisions that Count, Counting Decisions
What to eat for breakfast? That's a non-event for me. I don't eat breakfast.
Lunch? A different story, and what I choose to consume depends on the mood, the amount of sleep, what's in the fridge, how my jeans fit, what my schedule is for the rest of the day, what's coming up later in the week… Okay. I buy it. We make many more decisions about food than we realize – and this before we set foot in a grocery store with a list, or a restaurant with the spouse or hot date.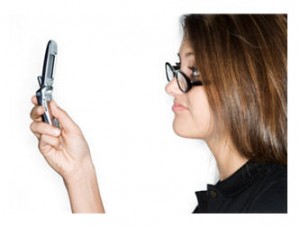 But hey, I'm still in Hour One of my morning. So what do I attack first? Those emails? Which emails? The messages on the cell? One of my checklists? Which checklist?
Do I tap tap tap out the first words that come to mind as my daily writing? Do I take a few minutes to pillage the brain for a more tantalizing topic, a seductive synonym, or a marvelous metaphor? And the meeting later in the day? Highway or back roads?
Uh-oh. I just skipped ahead a few hours! Should I set that decision aside? Isn't that another decision?
Holy Millennial Madness!
Options, Choices
A generation or two ago women didn't make as many decisions. There was a clearer division of labor, and typically the man of the house (if there was one) was "in charge." And that meant making major decisions, and possibly minor ones as well – even if they affected the entire family.
Do we all have too many choices now? Are we overwhelmed with options?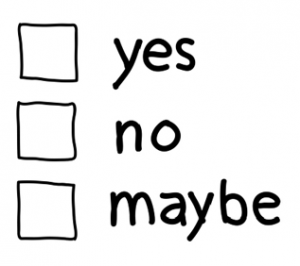 When we hesitate to make decisions, aren't worries over consequences part of the problem?
We anticipate the best (let's hear it for positive thinking!), we anticipate the worst (contingency planning?), we expect the unexpected and give a nod to fate, or as the French would say – il n'y a pas de hasard.
Sometimes, we procrastinate. We choose "maybe" over yes or no, because we don't have enough information, or possibly, we have too much. Professional decisions? These are frequently judgment calls. We want more data, we want more time, we weigh and measure the consequences of getting it right – or getting it wrong.
Parenting Decisions – A Whole Other Battlefield
When my boys are home I can easily double the number of decisions I make in a day. When they were little? Triple it!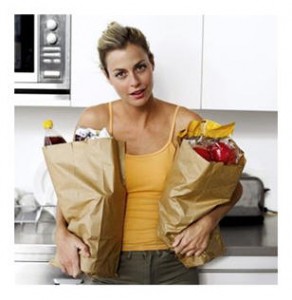 Parenting is an unending stream of decisions, too damn many choices, too many voices, and at each stage it feels like the potential bad decision could be life-changing.
And theoretically, it could. But practically speaking? Not so much.
Wait.
Maybe.
Let me think about that.
Still, those mothering fathering smothering bothering questions, judgments, negotiations – aren't they a whole other planet of decision-making? Especially when combined with our children's schedules, emotional needs, physical needs and anticipating the problematic unexpected?
Decision-Making Style
More interesting to me is how we make decisions – quickly, painfully, analytically, emotionally. With or without fleshing out the consequences.
Naturally, the "why" is critical. And when we find ourselves confronting major decisions – why marry, why have a child, why buy a home, why choose a certain profession, why this school, why this city, why this medical procedure, why divorce – shouldn't we take as clear and informed a path as possible, through the many options and consequences?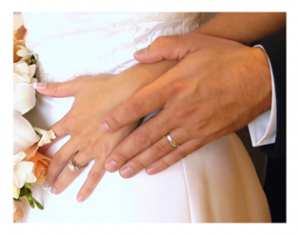 How many of our decisions are set in motion by convention, by familial expectation, by psychological governance of marital status, professional status, financial status, social status – or something more?
At this time in life, my choice is to limit certain decisions – to those I consider viable, while still expanding my options in certain arenas.
And when you're the sole adult in a household, and carry virtually all the decision-making responsibility? Isn't it tiring to make decisions, or at the very least, time-consuming?
Ah, "Good" Routines
My we all turn in our Daily Life Survival Guides to the Prayer In Praise of Routine.
Has decision-making become a health issue? A woman's health issue in particular? Can't we trace some of our daily stress to the constant overflow of decisions we're expected to make, at ever increasing speeds, and always with high performance expectations when it comes to outcomes?
I know I'm more stressed when my routines disintegrate, regardless of the reasons. And I struggle until they're reassembled, feeling better when they are. And among those routines? The habits of self-care – which I set aside unwittingly on a regular basis. No doubt, a poor decision.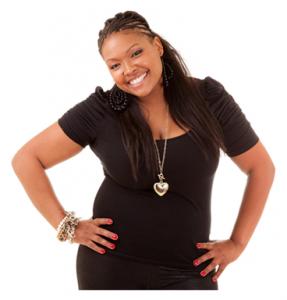 As an experienced albeit weary juggler, let me suggest there's a difference between 100 decisions a day and 20 – regardless of significance. Both will wear us out!
With routine comes a rhythm of non-decision making, as habit and schedule make the process of gliding through everyday tasks a good deal simpler.
Gone is the mental churning, the expended energy, the constant shuffling of checklists. A routine of A to B to C to D – even when it comes to healthy eating – offers real relief.
So what about you?
Has your decision-making style changed over the years? Is it different at home or in relationship than it is at the office?
Are you more likely to lean toward a yes before a no, an automatic no, or do you linger in the maybe column until you have more information?
How do you make your toughest decisions? Advice? Gut? Listing the pros and cons?